In Brides of Long Island's monthly "On One Knee" series, we share the moment where it all begins – the proposal! This month, BOLI Chelsea Minella remembers a life changing visit to an iconic New York landmark.
In October 2019, Chelsea Minella and her boyfriend Justin Hillman decided to take a day trip upstate. But what she didn't know is that they weren't alone!
***
"Justin (my fiancé!) and I decided it would be the perfect time to take a day trip to Storm King Arts Center. The autumn weather had just begun to change the colors of the trees all around us. We ventured through acres of sculptures until we reached a hill that overlooked the neighboring mountains.
As I was taking a picture of the view, Justin was suddenly down on one knee. Unbeknownst to me, our family and friends had started to quietly sneak up from around the corner. It was not until after I had said "Yes," and heard a huge roar of cheers, did I look over my shoulder.
"I realized they had been there the whole time!"
Following tears of joy and celebratory hugs we had a picnic next to a sculpture commemorating our new chapter as a couple."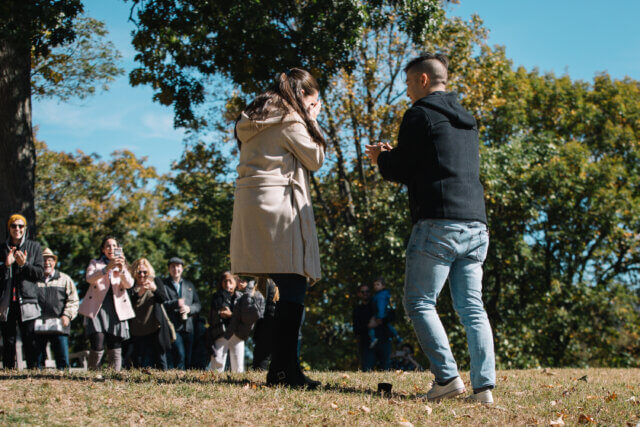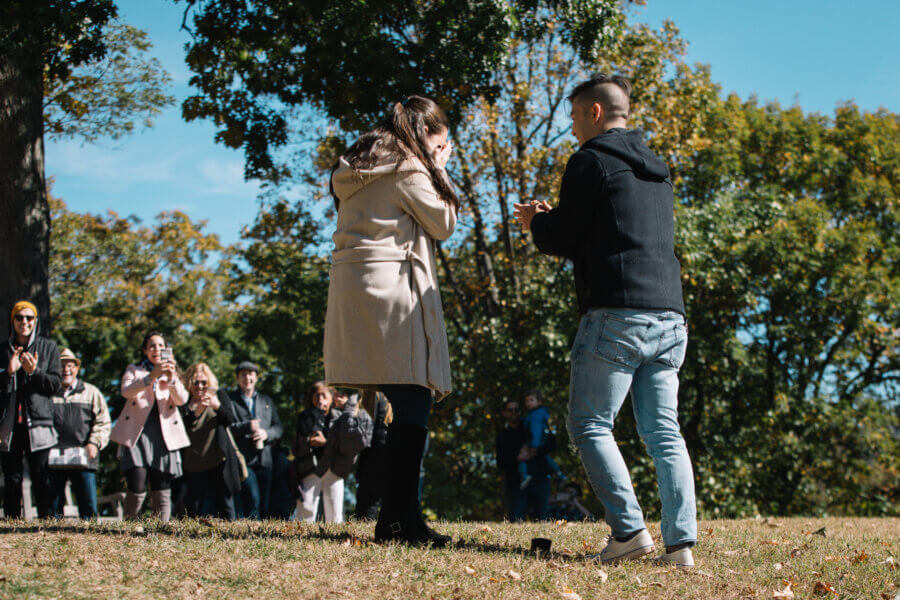 ***
Chelsea and Justin continue to prepare for their wedding, planned for June of 2022. Until then, they'll always remember the fall as a season for celebration!