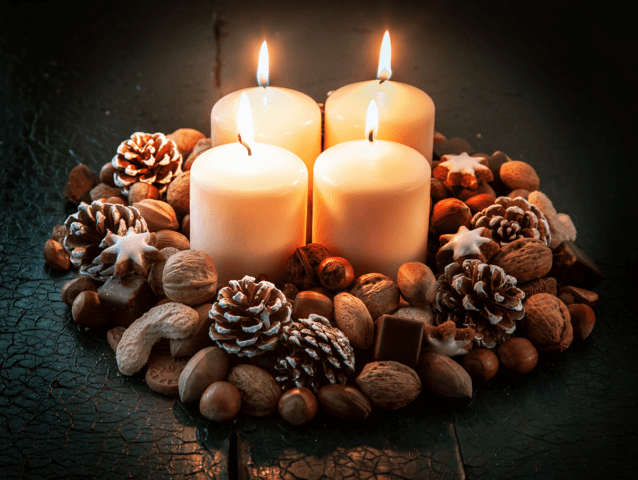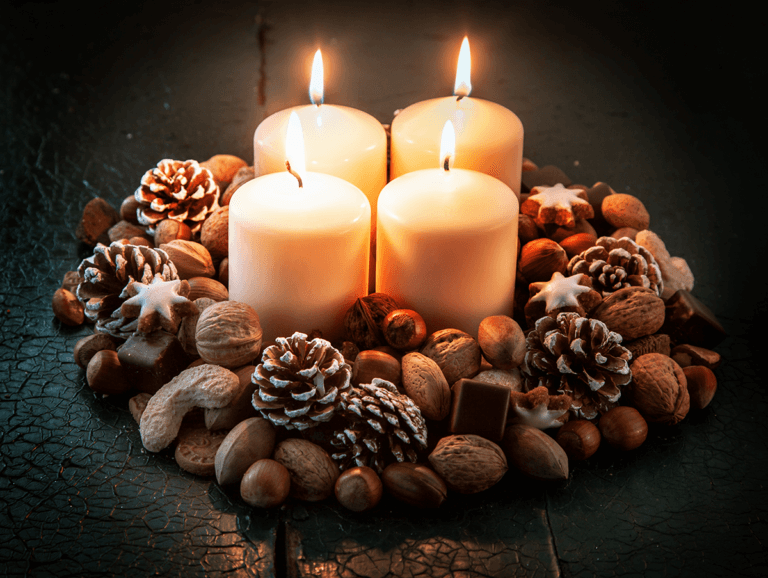 Fish in bowls, lanterns, candles and much more! There are plenty to choose from.
Flowers seem to be a big part of weddings, but when it comes to centerpieces, you don't necessarily have to go the floral route. If you're not big on flowers, there are plenty of other centerpiece ideas that are sure to impress your guests.
Candles
You can do so much with candles. Put some candles in different size vases to make a pretty centerpiece. Buy some tealight candles and have the float in cylinders filled with water. Go with a more traditional route and put candlesticks in holders – by the end of the night they'll burn down into a totally different centerpiece. If your venue doesn't allow that many candles, you can use fake ones that will look just as nice.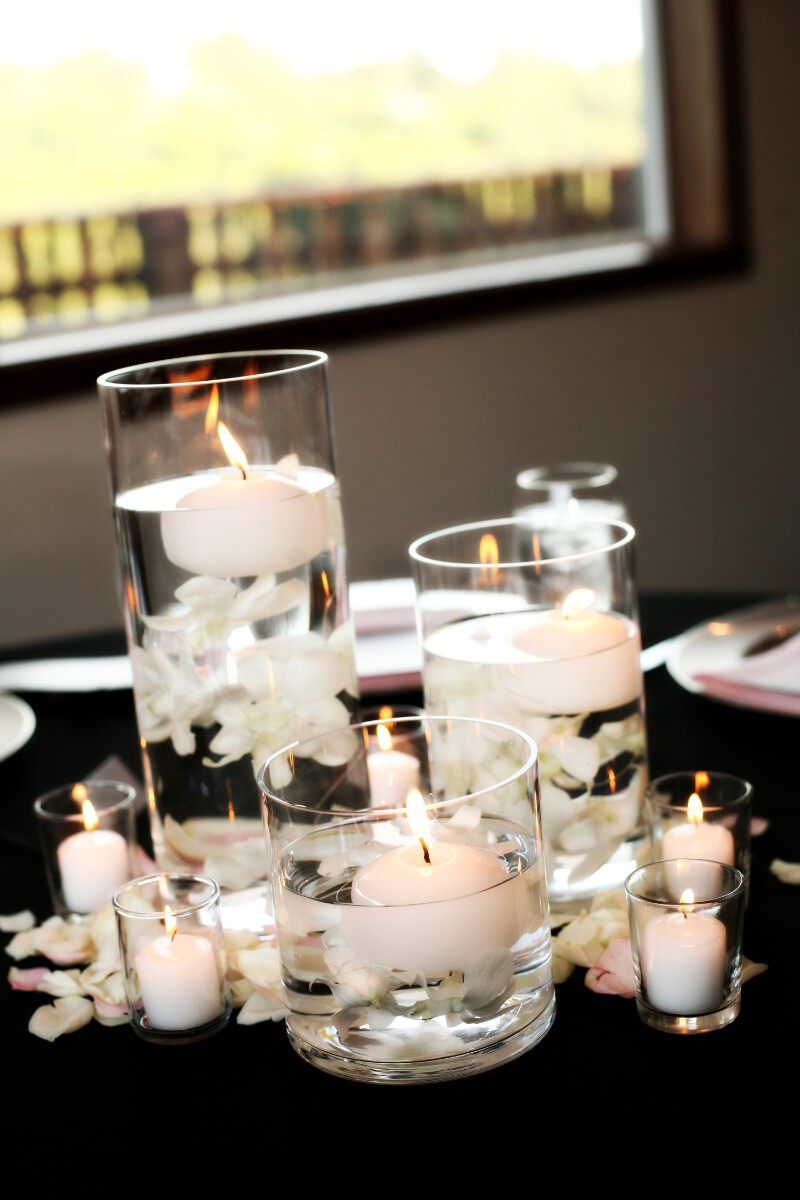 Lanterns
Lanterns offer endless possibilities. You can buy or rent elegant lanterns, or rustic lanterns, depending on your theme. And you can put anything you want in them. A candle or fake candle. A photo. Wrap in greenery (not flowers!).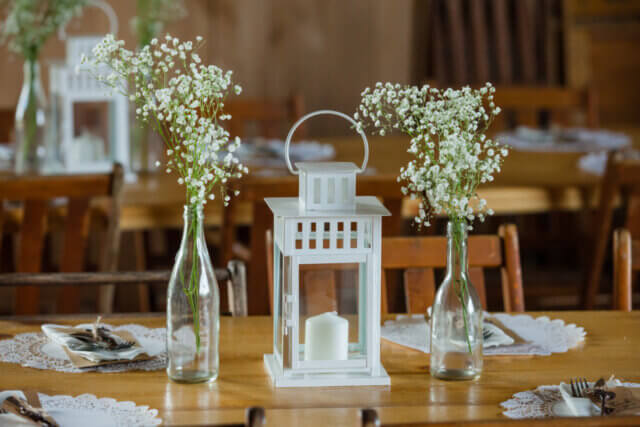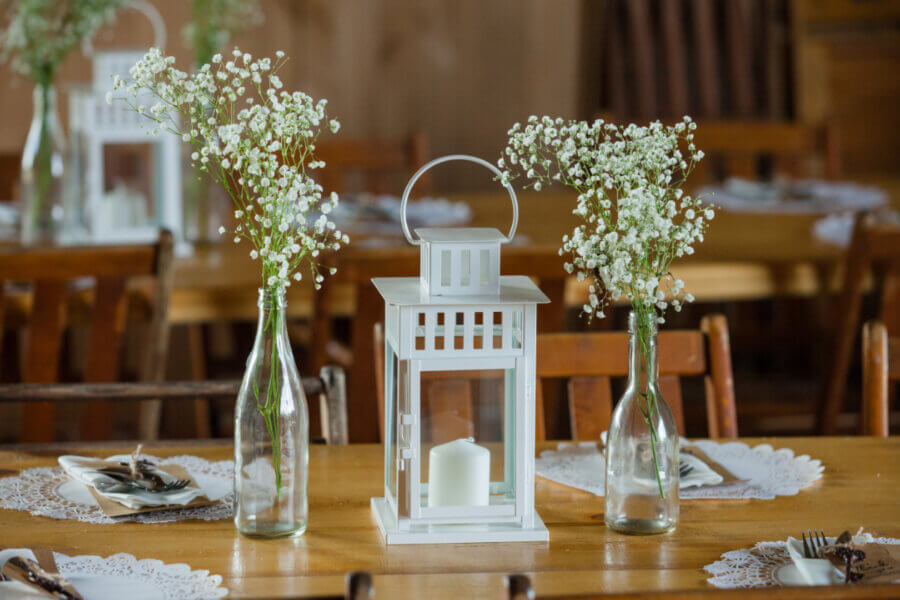 Lights in Glass Vases or Empty Wine Bottles
Battery-powered lights can be bought on Amazon. Wrap them in and around some glass vases, boxes or empty wine bottles. This makes for a beautiful centerpiece and extra lighting at the tables.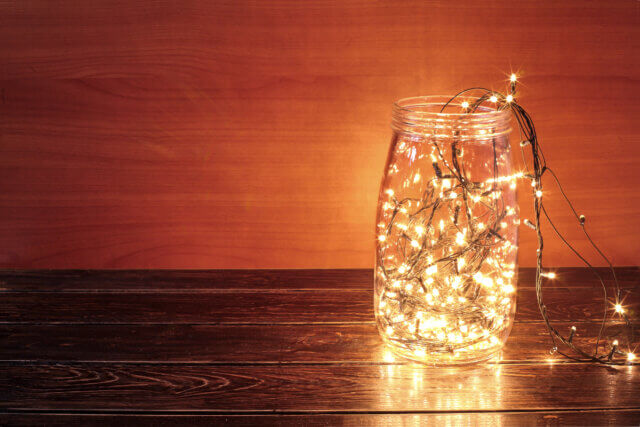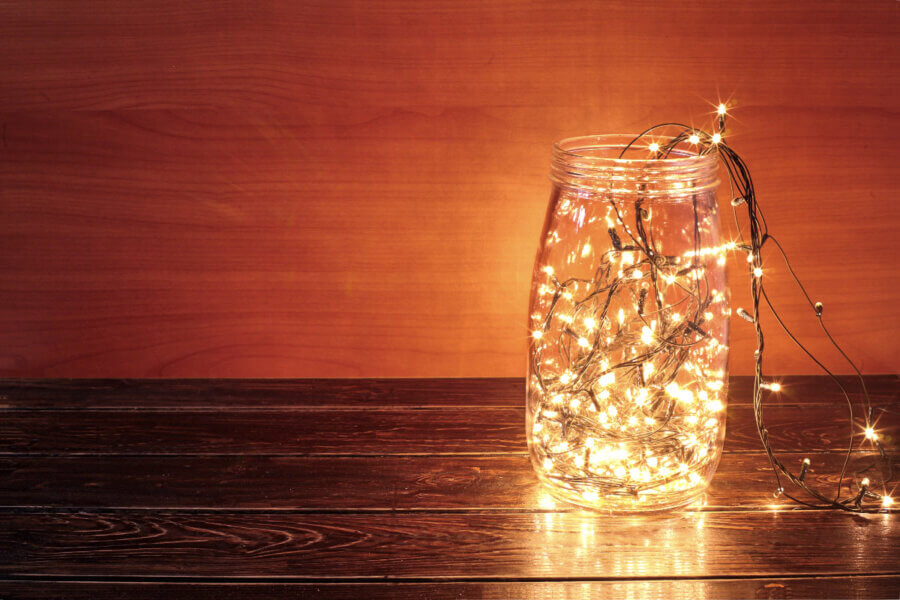 Filled Mason Jars or Bowls Filled
Empty mason jars or glass bowls don't have to be filled with flowers to be beautiful. Fill them halfway with marbles or stones. Pick your favorite colors – yours on your side and his on his or vice versa. If you love wine, collect corks all year and use them to fill the centerpieces. Or fill them with candy (if the venues allow) – something sweet for your guests to snack on during the party.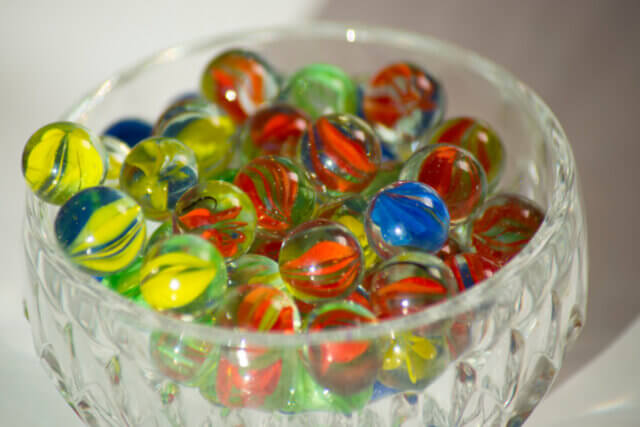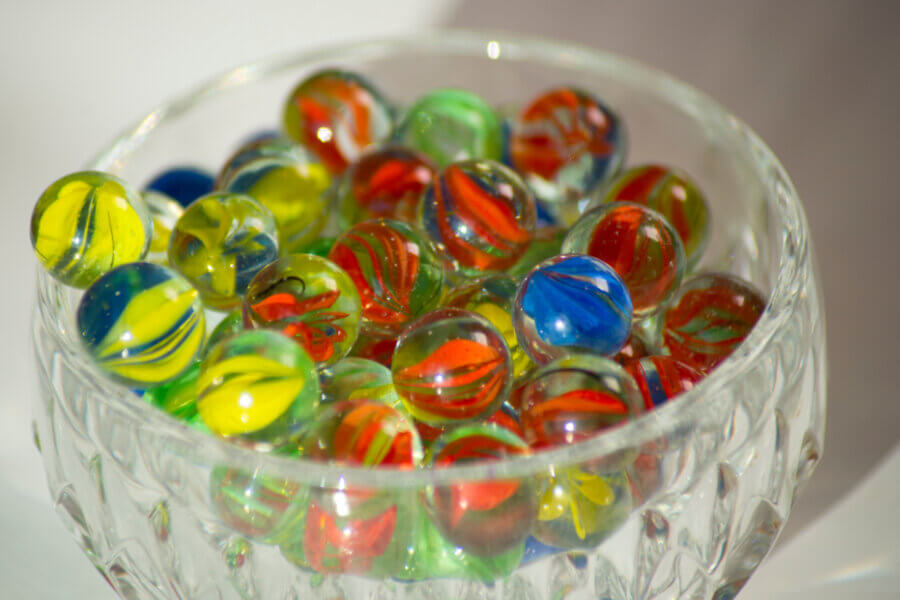 Song Lyrics or Movie Quotes
Find some chalkboards to write on, or print out your favorite song lyrics or movie quotes. Be as sappy or funny or sentimental as you want. Love Disney – put a quote from your favorite films with a snapshot from it. Make them all wedding or love related.
Fish Bowls
Fish bowls or cylinders with goldfish. At the end of the night, instead of people taking home the floral centerpiece, they can take home a new pet!
Plants
Sure – they are similar to flowers, but small succulents in different styles can make for great centerpieces and, again, a nice gift for people to take home with them.
Think Seasonal!
If it's around the holidays or winter, use ceramic or glass trees – you can even hang lights from it. Spring months, a bowl of lemons or fake fruit. Summer time, fill jars with sand. Fall or around Halloween, pumpkins!
Pictures
Find three-sided picture frames. Fill them with photos of you and your significant other. Or, depending on how much time you want to spend on centerpieces, find photos of the people sitting at the tables!
The possibilities are really endless when it comes to centerpieces. And there is really no right or wrong answer. You can get as creative as you want. While some people don't always notice centerpieces while attending a wedding, if you have something unique or out of the ordinary, it is bound to make people notice.