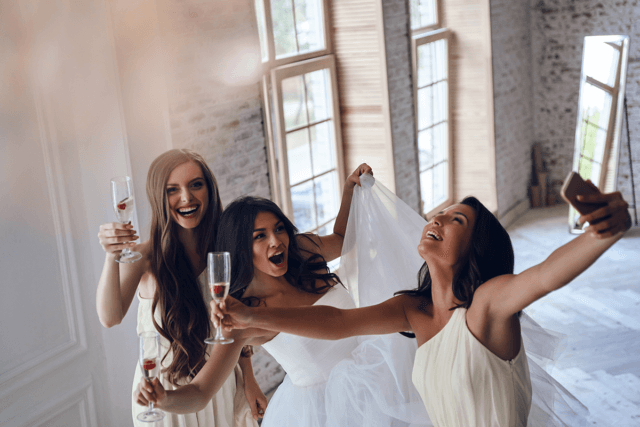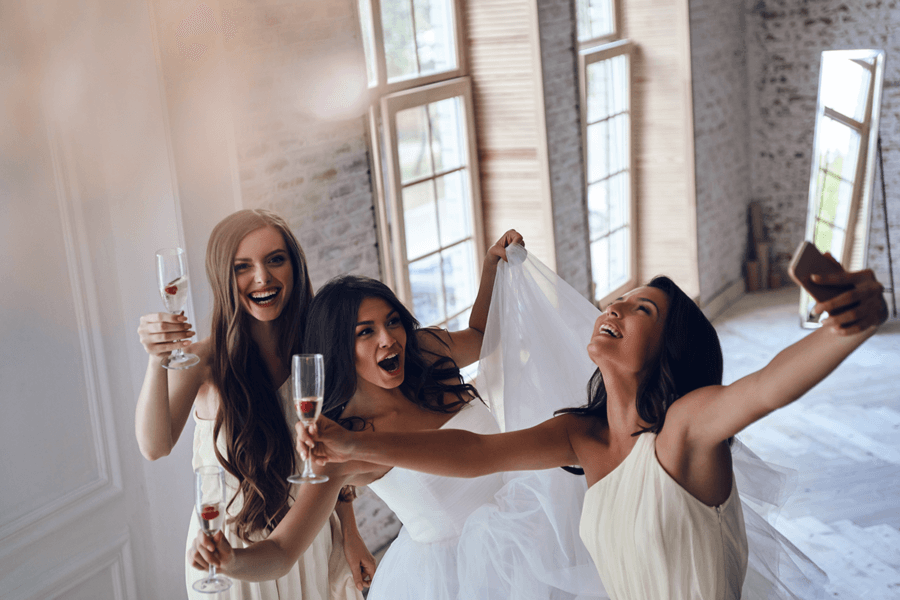 Keep the party going with these fun alternatives to breaking it down on the dance floor.
Slowly but surely, Long Island is returning to a sense of normalcy after the devastating COVID-19 pandemic: restaurants are opening up, kids are going back to school, and gyms are dusting off their ellipticals. However, many restrictions still remain in place like mandatory masks, social distancing, and reduced capacity limits. And while the good news is that many Brides of Long Island will see their weddings allowed as scheduled, the bad news is that a lot of these restrictions will change the ways we celebrate. But even though dancing at the reception is now a no-no, that doesn't mean your big party will be a big bummer. Take a look at these non-dancing reception activities that will keep you and your guests safe and enjoying the day to its fullest!

Some friendly competition
Strike up a little rivalry between your in-laws and your college friends with some interactive games! Whether it's Uno at table 6 or an epic Jenga battle between your aunt and the best man, your favorite classic board or card games will not only add a lot of fun to your reception, but will also give your guests a chance to mingle and make new friends. Can't decide on which ones to include? Check out Absolute Entertainment's newest venture Wedding War Games! With choices like "Toilet Paper Bride" and "Giant Flip Cup," you'll be sure to see your sister's competitive side come out (you always knew it was there)!
Laugh it up
There's nothing like a night out in the city to see a comedy show or a cabaret. Why not bring that "night out" feel to your reception by hiring a local stand-up comedian, dueling piano bar musicians, a drag performer, or other interactive entertainers (like magicians or fortune tellers)? Live performances can bring tons of excitement, novelty, and laughter to your party. Plus, with many entertainment spaces still shuttered due to the pandemic, you'll be giving a professional performing artist a chance to get back to doing the work they love.
Hunt it down
Creating a photo Scavenger Hunt is a great way to keep your guests engaged. And by asking them to catch shots of "Awww! moments" "bridesmaids clinking glasses," or "the longest married couple sharing a quick peck," you'll be able to collect beautiful candid pictures that your photographer may miss. Be sure to announce your wedding hashtag so they can be added to your guests' entries!
Ready player 1
If you could barely pull your fiance away from their Nintendo Switch to go on venue tours, then you might consider packing up the PlayStation and bringing it with you for the reception! If your venue or DJ has a television handy, a quick hook up of a gaming system could mean an amazing Mario Kart marathon (just watch out for those shells). Or, consider hiring a mobile video game company like Rolling Video Games Long Island or Game Truck that will bring all the Madden your wedding party can handle.
Gift of Gab
Many brides get so caught up in the whirlwind of cake cuttings, bouquet tosses, and dancing the night away, that they sometimes aren't able to say hello to all of their guests. But since dancing is out and your guest list is smaller, you'll be able to use your reception as an opportunity to see everyone (or almost everyone) that was there on your big day. Being able to sit and talk with a close friend or relative is a gift we aren't often given in our busy day to day lives, so savor each moment and each conversation you can get. Those moments are what will make the memories of your wedding day incredibly meaningful.
What do all of these activities have in common? Connection. Connection to your guests, to your new spouse, to your family and friends. What makes a wedding and a reception fun isn't an activity alone, it's the connections you make with your loved ones. As long as you're surrounded by the people you love, your reception will be a blast regardless of what you're doing!