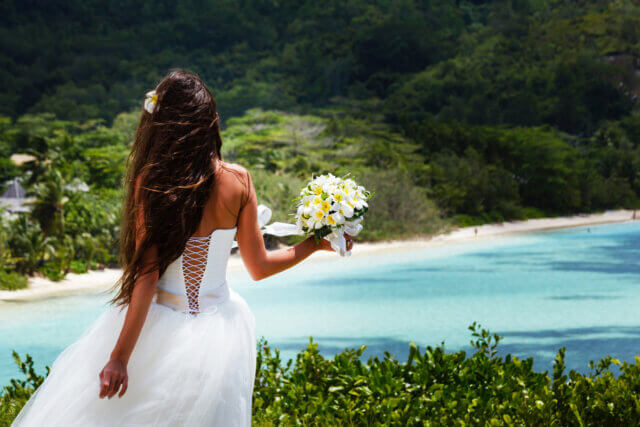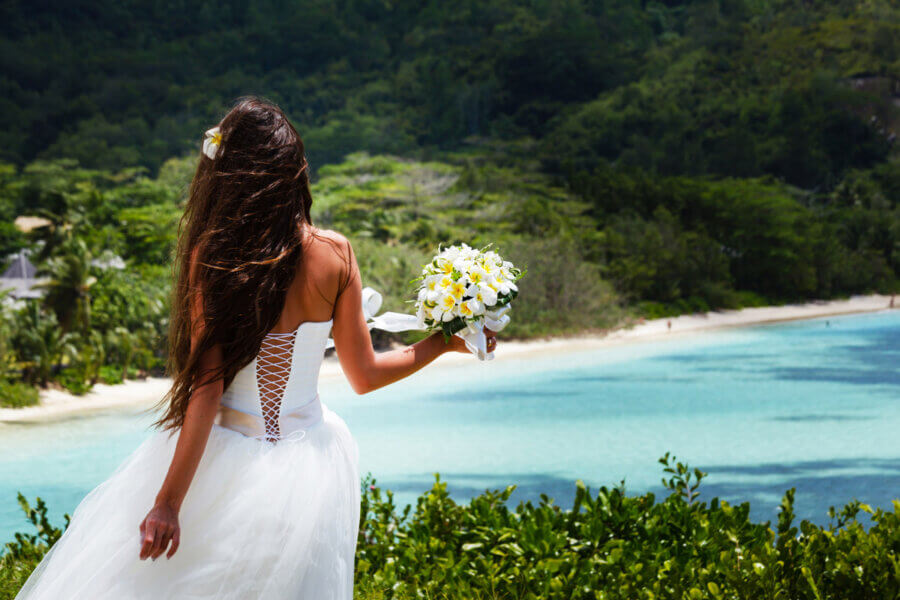 Yes, it's possible to go on a romantic getaway without going broke!

You're so wrapped in wedding planning, budgeting for your wedding and everything else related to your wedding that when it comes to planning your honeymoon, you may be at a loss. Perhaps you've had to pay for your own wedding, or maybe you want to save for a house. Or maybe you don't feel like spending a ton of money on a vacation – but you still want to go somewhere beautiful, sunny, relaxing and fun. Well, you absolutely can find all of those things at affordable rates. Here are some suggestions of where to go – and some great resources to make sure you get the most bang for your buck so you can just relax with your new husband and not worry about the bills when you get home!
San Diego
This city on the west coast checks off two boxes for a honeymoon – beach and sun, and touristy, city exploring. A six-hour flight brings you across the country to a city where it stays in the 70s and 80s all year round. If you book by Mission Bay, you can actually find two affordable resorts that have a secluded tropical feel. The first is the Catamaran Resort Hotel (my personal favorite and where I spent my honeymoon). It's right off a main strip, but once you step into the lobby you're transported to a tropical island. If you choose to stay on the resort, you can lay on the private beach on the bay or the pool. If you venture out, which I suggest, you are a block away from a boardwalk and the Pacific Ocean. The second resort is actually on its own island in Mission Bay – Paradise Point Resort & Spa. The resort has several restaurants and pools, and most rooms have their own patio and fire pit. Splurge and get a one-bedroom suite, you won't be disappointed. Plus Mission Bay is just an Uber ride away from downtown, SeaWorld and the San Diego Zoo. If you book at the right time, you can spend the week in paradise for between $2,000-$5,000 (depending on flights and room choices).
Puerto Rico
While there aren't many all-inclusive resorts, this U.S.-owned island is an affordable way to visit the Caribbean on your honeymoon. The shorter flight is usually on the cheaper side if you book at the right time. Most of the resorts have restaurants and pool bars, and depending on which side of the island you stay – you can swim in the ocean or Caribbean Sea. Condado Beach is a popular destination when choosing a resort. Rent a car and travel around to taste the local cuisine or visit a rainforest if you're feeling adventurous.
St. Lucia
This Caribbean island has a plethora of all-inclusive resorts. I personally like the Sandals resorts – and there are three price points to choose from. The best part is if you stay at one Sandals, you have access to all of the amenities and restaurants at the other two. Sandals resorts are on the pricey side, but if you book at the right time, they offer discounted rooms. Another tip – book through JetBlue vacations, and you're bound to save a couple hundred dollars for the same great trip and experience. These three particular Sandals offer everything from your basic hotel room to butler suites and over-the-water bungalows (which are very pricey – but probably worth it). Keep in mind, this Caribbean island is about a five-and-half hour flight, but worth it when you get to paradise. Make sure to visit the Pitons and a volcano mud pit for some adventure. Again, if you book at the right time, you can keep your trip between $2,000-$5,000.
There are so many other locations that are affordable, you just have to think outside the box. For example, Arizona has a ton of beautiful resorts. Sure, you won't get your beach experience, but you will get breath-taking mountain and desert views. Florida is always a good choice – Key West, at the right time, can be affordable, as can Miami.
If you have your heart set on some other locations – such as Hawaii, Europe or the southern Pacific (think Bora Bora or Tahiti), you can probably score some great deals by following these tips.
Book on a Tuesday or a Wednesday.
It's been known that flights are cheapest on these days. For example, JetBlue usually has some sort of deal every week that they release on Tuesdays.
Travel on weekdays instead of weekends.
If you can, try to travel during weekdays – the flights are usually cheaper. In addition, book early or late/red-eye flights, these have been known to be cheaper than mid-day flights.
Scour the internet.
The internet can be your travel agent, you just need to know where to look. Some people like Orbitz or Expedia. Others like CheapCaribbean.com. I absolutely LOVE TravelZoo. This is a well-respected site that offers travel deals around the world. One great feature it has is travel alerts. If you know where you want to go, get alerts to special deals TravelZoo will offer. This way, when the perfect deal pops up, you'll be the first to know about it. Every Wednesday, TravelZoo releases it's Top 20 deals – which are usually very, very good. From a local spot such as Gurney's in Montauk to Hawaii or Tahiti and everything in between, TravelZoo has you covered. One thing to keep in mind with this site is if it's a TravelZoo-exclusive deal, there are usually tons of perks, such as waived resort fees, daily breakfast or spa credits.
Visit during the off-season.
While no one wants to travel to the Caribbean during hurricane season, if you visit in the off-season between hurricane season and peak season (think November or December), you're bound to find a good deal at a hotel or resort.
Book early, but read the fine print.
If you have your heart set on an expensive trip, book it early but read the fine print. Some hotels and resorts may have discounted rooms or offer deals after you book, see if they will honor these deals after you already book. Another perk to booking early, you have plenty of time to save up.
Sign up for rewards.
Every hotel chain and airline offer free rewards membership. Sign up for these. If you feel so moved, some even have credit cards that you can use with no yearly fees that earn you points every time you shop to then use on your stays or flights. Remember to read the fine print on any credit cards you open. This way, as you charge things for your wedding, you're actually paying for your honeymoon in the end!
Remember, you and your husband have your whole lives together to travel. If that big Hawaiian honeymoon just isn't in the cards right after your wedding, go away for a few days (think Montauk, upstate or Connecticut – or even just a local hotel), just to relax and unwind after your epic wedding. And then save up for your big trip. It will give you guys something to look forward to in the future! Happy honeymooning!