The qualified and passionate duo behind reactIVate want to keep you healthy, hyped, and hydrated – for your wedding day and beyond.
If you've ever been a bridesmaid, you probably know the scenario well: you're on a bachelorette trip of epic proportions, partying with your closest friends and celebrating with maybe one too many martinis. And while you were totally vibing at that rooftop lounge, the next morning leaves you feeling…well, a little worse for the wear.
Instead of downing gallons of Gatorade and waiting for the room to stop spinning, Brides of Long Island can recover quickly with the help of some modern medicine – reactIVate (a BOLI preferred vendor), founded by Registered Nurses Jenna Perrell and Allisan Juliber, brings targeted hydration and vitamin infusions directly to your doorstep (no more crawling to 7-11 for that bottle of Cool Blue).
"Why not make it about vitamins and health, and things people need now more than ever?" – reactIVate
For Perrell and Juliber, the sparks of an idea were born out of extenuating circumstances. "reactIVate is a new company that we just started this year actually," said Juliber. "We've been ER nurses for the past five years, at Southside Hospital. So we witnessed first-hand the pandemic and everything that went with it."
The two realized that many patients seeking relief could be treated outside the emergency room – or better yet, before their problems even started. "We saw a lot of people coming in for minor things, waiting hours to be seen or not being seen at all," Juliber recalled. "We just kind of figured all this stuff can be done in the privacy of your home, office, Airbnb, or anywhere you are." This idea makes it more comfortable for the client and relieves local emergency rooms of increased visits.
Perrell added, "people were coming to us at a point where they needed us to help cure them, but preventative stuff, it's not really ever spoken about. Getting vitamins intravenously a couple times a month or however often, it could prevent so many things from happening. So, knowing we could do this, we just decided – why not make it all about vitamins and health, and things that people need now more than ever?"
"It's something that everyone should do." – reactIVate
So, what is reactIVate? "Basically, it's IV hydration," explained Juliber. "It could be just a regular bag of fluids, which has electrolytes and water. Or, we have pre-made drips that have multiple vitamins, minerals, amino acids, all these different things that can be added or taken out and altered to your needs, whatever they are."
In addition to IV fluids, reactIVate offers shots – but not the kind you'd order at the bar. "We can also do intramuscular injections in the arm or glute, whichever you prefer." Perrell described.
"Those are quick, and it's just a concentrated version of the IV in a brief, quicker form." For people with medical issues such as fluid overload, this is a good alternative to receiving more IV fluids.
Despite gaining popularity in other parts of the country, IV therapy has been slow to catch on along the eastern seaboard. "This is something that's up and coming in other states like California, it's already very, very popular," said Juliber. "I feel like the east coast is lagging a little bit in that. I really feel like this is something that could be very beneficial. It's something that everyone should do."
"You need a pick-me-up sometimes." – reactIVate
Perrell and Juliber are no strangers to the bachelorette experience. "We've both been bridesmaids in countless weddings," Perrell explained. "So we're like pros. At this point, we know the process." And admittedly, that process frequently involves excessive alcohol consumption. "You're drinking all weekend long, you need a pick-me-up sometimes. We come to wherever you are, and you just lay on your couch, or in your recliner, and it's comfortable for you and it's healthy."
Even if your bachelorette doesn't involve more than your fair share of cocktails, reactIVate offers an innovative way to feel energized and present for the celebration. "This is a different way to look at things, it's something that's not prevalent and it's not at the forefront of everyone's mind," said Perrell. "How many times can you go to Fire Island, or to Miami? Why pay for a chef for one day, when you could pay for something and then feel good the whole weekend?"
But if your bachelorette does involve traveling, there's good news: Perrell and Juliber are licensed RNs in New York, New Jersey, Connecticut, and Florida. "We were travel nurses for a little bit," Juliber mentioned. "We come to wherever you are, we go to Fire Island, Montauk, the Hamptons, New York City, wherever you may be. There's the opportunity for us to go with you to Connecticut, to Florida. So if someone likes our specific drip and wants us to come with them, it's an option." And more good news? reactIVate offers group rates and promotions for bachelorette (and bachelor!) parties.
"You want that feeling inside and out." – reactIVate
If there's one thing any former (or current) bride will tell you, it's that wedding planning can get stressful. "Stress starts at a cellular level," explained Perrell, "and there's so many different events that take place with a wedding – there's engagement parties and bridal showers and the morning of, there's brunches and family events and people coming in. Any type of stress that you're undergoing that's more than usual, is going to be damaging to your body. You're going to be stressed out at some point or another. We can alleviate that, from beginning to end."
With a menu of drips that target specific symptoms and needs, reactIVate can be a lifesaver – from the moment you slip that bling on your finger, to the moment you say your vows. "It will help you in every single stage," Perrell described. "It helps with cognitive function, keeping the brain fog away, and preventing any colds or viruses.. Even just regular maintenance – knowing that there will be ups and downs, you can't really afford to get sick at a time like that." reactIVate offers an easy way to be in tip-top shape, at any point during your planning process. "You could [do an IV infusion] while getting your hair and makeup done," Juliber suggested.
Perrell pointed out that as brides, we do so much for our appearance leading up to the big day. But how we feel is just as important. "If you're going to go and get Botox, or fillers, or massages, or your nails done, that's good – your outside looks great. If you still feel crummy on the inside, none of that is going to make you feel any better. When I feel good on the inside, I look better. I'm glowing. I'm a different person. You want that feeling inside and out."
"We want you to live the best life you can live." – reactIVate
reactIVate's advice for brides to be? "Take a breath, and get a drip" – not only for bachelorette recovery, but for any stage in life. "We want people to realize that this isn't just for the hangover. It's for everyday functions. We want you to live the best life you can live."
reactIVate offers customized membership packages based on your needs, whether it be IV therapy for post-op procedures or promoting mental acuity. "This is your health, this is your wellness, and everything is individualized," said Perrell. "For brides with long engagements, we could set something up for every month, every two months, every three months, every two weeks, whatever the case may be."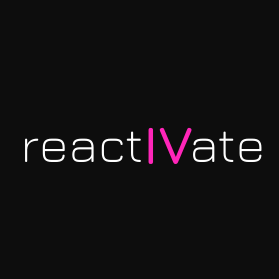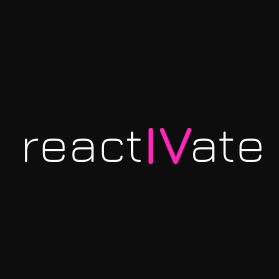 The benefits don't end once you've become a wife. "We have IVs targeted towards certain things," Perrell described. "We have a drip called the Diva, which is for when you have PMS or menopause symptoms, it's strictly for women. We have a drip specifically for hair, skin, nails, reducing wrinkles, and nourishing the skin. We even have a pregnancy drip – we recommend that moms consult with their OB-GYN prior to coming to the infusion. But once they're cleared and they're okay to have a drip, they feel great."
Perrell went on to share the two's own experiences with IV infusion. "A human being should not be tired all the time," she professed. "That's not how we were created at all. When you start doing [IV therapy], you will notice a difference. Both Allisan and I do it ourselves, and it really helps. It has helped with things that I didn't even know were issues. " The dedicated nurses at reactIVate can't wait to drip with you!