Alex Valerie had been a Bride of Long Island for four years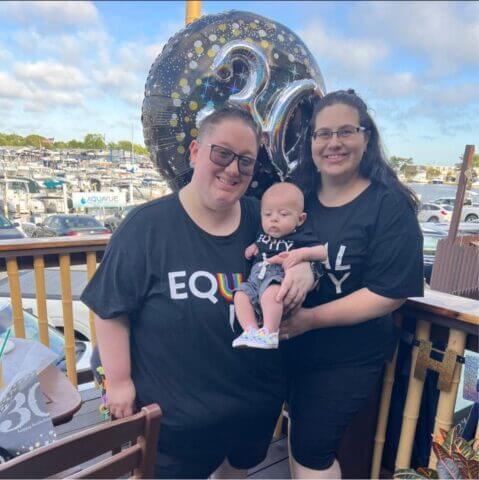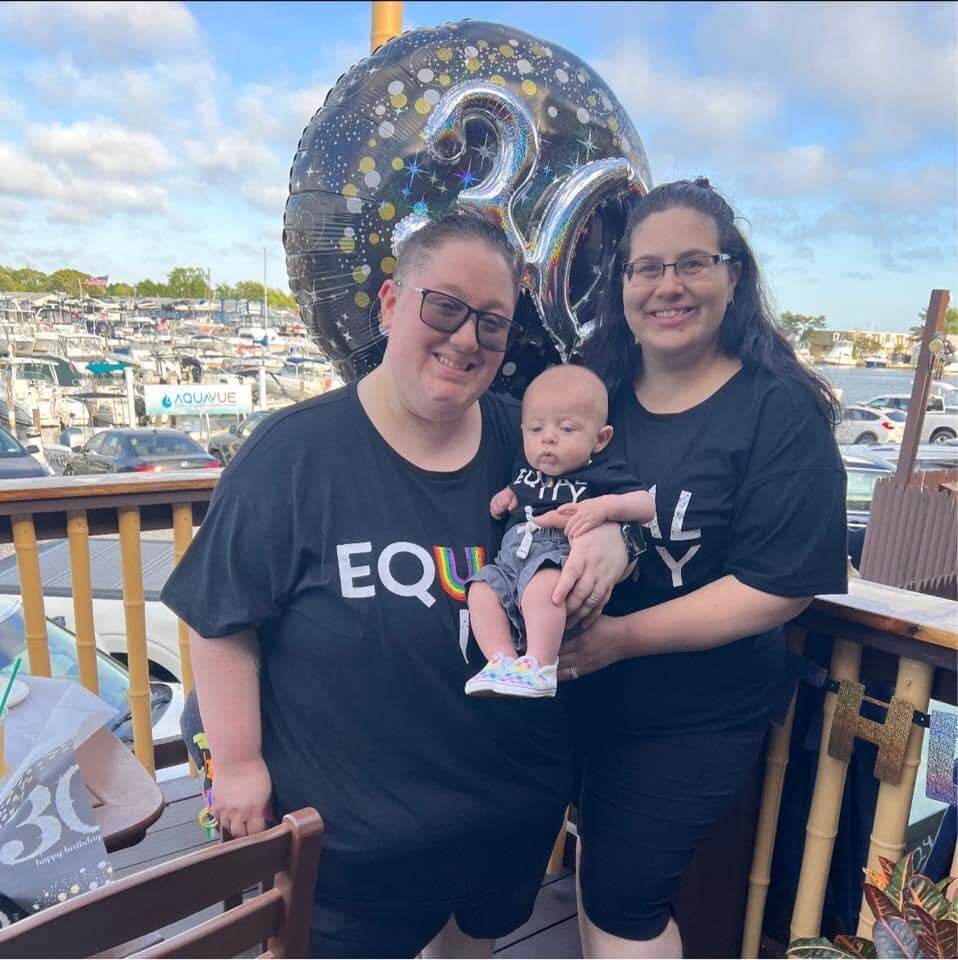 On Sunday August 21st, Bride of Long Island member Alexandria Valerie lost her brave battle against ovarian cancer. She was 30 years old. 
Alex had been a member of BOLI since 2018, when she and her now-wife Chelsea got engaged. Founder Heather Cunningham, along with admins Suzanne Sommerhalter and Caitlyn Torres Wells, were instrumental in assisting with the Valerie's wedding day. They remember Alex as a kind, generous, and beautiful soul. "She was one of the happiest brides I've ever seen," Heather commented. "The love she and Chelsea had for each other was unmistakable. It was a really special day."
The couple recently welcomed their first child, a son they named Lucas. As Alex was preparing to return to work after her maternity leave, she was dealt devastating news: the ovarian cancer she'd beaten in 2020 had returned, and she'd need chemotherapy to fight the spread to her lungs and lymph nodes. 
Faced with this difficult diagnosis after exhausting her leave benefits, Alex was unable to return to work and was forced to quit her job. Chelsea also needed to take time off, to care for her wife and newborn son. A GoFundMe campaign was established to ease the pair's financial burden as they prepared to aggressively treat Alex's cancer.
Unfortunately, their fight was a short one. Two months after learning her cancer had returned, Alex passed away.
"Even through her most difficult times, [she] always made sure I was okay, meanwhile she was struggling," her wife Chelsea said in a Facebook post, announcing Alex's passing. "She is a kind-hearted, genuine person who's understanding and compassionate. She is incredibly brave and strong to be able to face what she did. She maintained a positive outlook on life, even after being dealt such a bad hand." 
Alex and Chelsea's GoFundMe campaign is still active, now accepting donations to benefit Alex's family as they navigate their profound loss. Brides of Long Islands asks, if you're able, that you consider making a donation. If you do, please mark your donation with "BOLI" so that Chelsea knows our community is rallying around her family in support. 
"My wife will always be in our son…and he will be the reason I'll get through this, [and] that Alex's friends and family get through this," Chelsea continued in her Facebook post. "Our boy Lucas will never have to remember Alex as someone who was sick with cancer. He will remember her as the dedicated, loving mommy that she was to our boy. I will tell him everyday about her and us."