A good party doesn't have to include gallons of booze and wicked hangovers! Here are 10 bachelorette ideas that don't involve alcohol.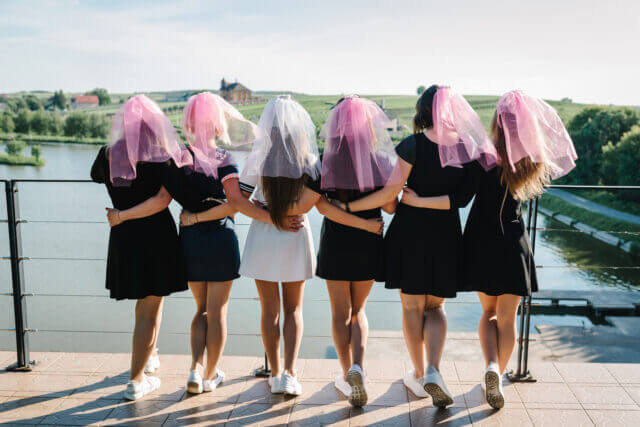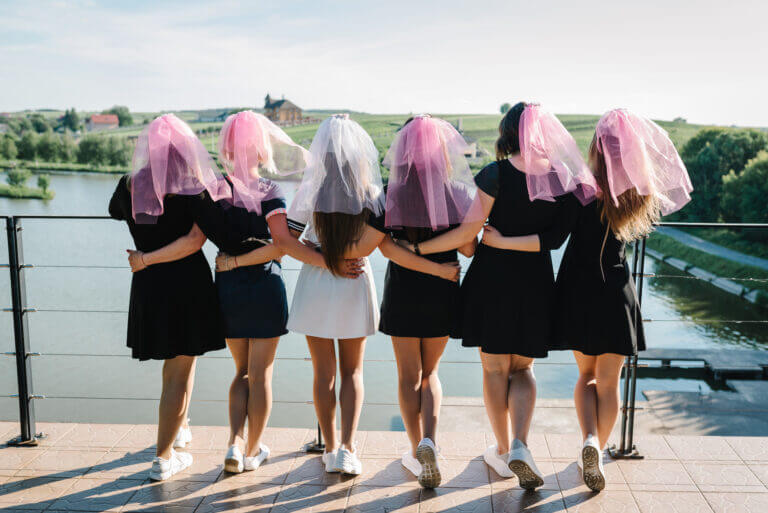 It's your last fling before the ring, and you can't wait to gather your best girls to celebrate! While plenty of bachelorette plans revolve around the idea of getting…well, let's just call it "tipsy," there's nothing that says you HAVE to imbibe in order to have a good time. Whether you or your bridesmaids choose to abstain for religious, medical, or personal reasons, here are 10 bachelorette ideas that don't involve alcohol:
1. A group class
Want to brush up on your cooking skills, paint something pretty for your living room, or concoct a special fragrance for your big day? Consider booking a group class for your bachelorette! You'll be treated to some quality bonding time while walking away with a fun new hobby or handmade item. There are tons of classes you can choose, from painting pottery to perfume mixing!
2. An outdoor adventure
You've always been curious about zip lining, kayaking, or that killer trail on Bear Mountain. A bachelorette trip is the perfect opportunity to try these fun outdoor activities with your best gal pals. There's nothing like "glamping" with your girls at your favorite national park!
3. An indoor adventure
There are plenty of thrills to be had inside, safe from the elements. Scale a challenging rock climbing wall, try beat the clock in an escape room, or practice your aim with axe throwing – all made so much better with your besties in tow!
4. A spa day
This is a bachelorette classic – and for good reason. Who doesn't love getting pampered? A spa day is a great start to a bachelorette weekend, or a much needed finisher after a few days of fun.
5. A theme park
Remember how excited you used to get at the prospect of roller coasters, cotton candy, and characters in costume? Theme parks can be just as fun to experience as an adult! Pile your best gals in the car and head out to a park – there are plenty within driving distance.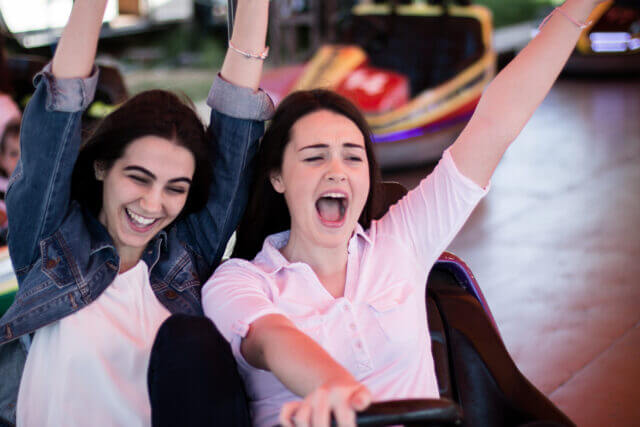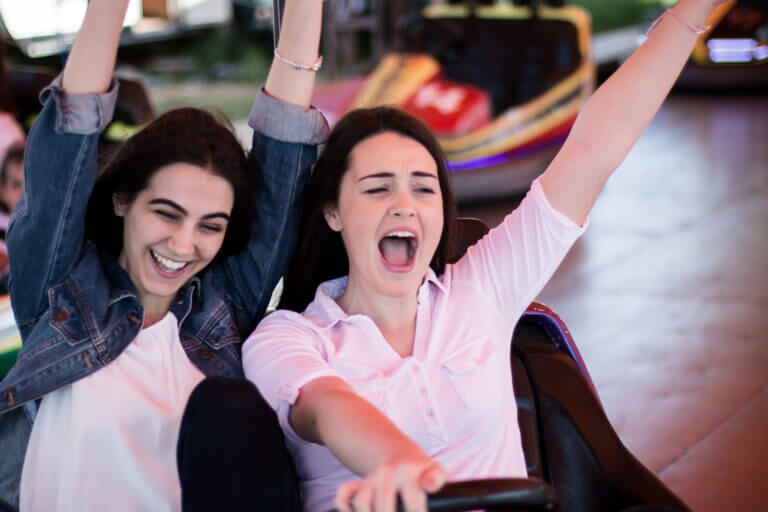 6. A concert or live show
Whether it's your favorite musician or a Broadway play you've always wanted to see,  getting your friends together for a live show can be an incredibly fun way to spend a bachelorette – no alcohol required!
7. A trip to the zoo or aquarium 
If you're a big animal lover, consider spending your bachelorette visiting some zebras, lions, and sharks! The Long Island Aquarium and the Bronx Zoo are both amazing places to catch some furry (and not so furry) friends!
8. A picnic in the park
Fill up a baskets with some favorite treats, lay out a thick blanket, and enjoy some quality time in the park! There are plenty of local spots to check out, or if you're up for a trek into the city, you can swing by Central Park or Prospect Park. 
9. An old school sleepover
Have you EVER had any more fun than you did at middle school sleepover? Search Netflix for some movies from your youth, dust off your Ouija Board or Scattergories game, and roll out your sleeping bag (if your back can take it, that is!)  
10. Sightseeing or a tour
New York City is a train ride away, and even if you've been there a million times, there's ALWAYS something new to discover. Do some research and see if there's a fun sightseeing tour that piques your interest. Or if you're up for a road trip – hop in the car to take in the scenery at a new destination!