Don't just throw away your bouquet after you say I Do – think outside the box and get creative with your flowers.
All the stress of wedding planning is finally over. Your day was the best day ever – from the amazing food to the packed dance floor. As you research how to store your wedding dress, don't forget about your bouquets! If you have no idea what to do with those flowers, don't throw them away! You spent a lot of time (and money) on picking just the right colors and type of flower, so why would you just throw them in the garbage? Here are seven ways to use your bouquets after your wedding.
Turn Them Into a Work of Art
If you were in love with your bouquet, why not preserve it? Brides of Long Island has two amazing preferred vendors – Don't Toss the Bouquet and Flohral Preservation – who will transform your bouquet into a work of art. Debbie Flohr, of Flohral Preservation, says preserving your bouquet is a way to commemorate your wedding day and keep those memories alive. And remember, you don't just have to stop at your bouquet – perhaps you want to gift your maid of honor or mother with a preservation of their flowers as well.
MORE: Flohral Preservation will transform your bouquet into a work of art
Donate Them
Have your venue collect all of the bouquets and floral centerpieces at the end of the night. Pick them up the next day and donate them to a hospital or nursing home. Just give them a call ahead of time so they know to expect you. And if you're heading to your honeymoon the next day, entrust a member of your bridal party to do the pickup and drop off.
Remember Those You've Lost
If you have family members you have lost, take the bouquets to place on their burial sites. This is a great way to remember them during the most special time in your life.
Turn Them Into a Wedding Favor
Have all of the bouquets available at the end of the night for guests to take home as a wedding favor. Provide paper and have the venue divide up the flowers for guests to easily take on their way out.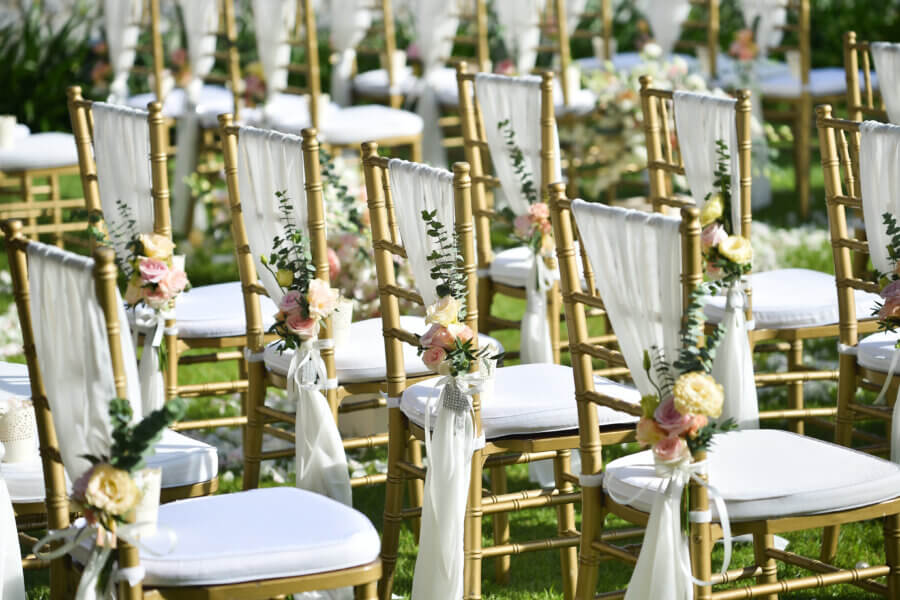 Decorate Your Home
If you're not taking a honeymoon right away, when you get home from your wedding, split up the flowers and decorate your home. Put together some flower bunches for your parents, in-laws, friends and neighbors to brighten up their homes too.
Preserve Them Yourself
If you are crafty, why not find ways to preserve them yourself? You can dry out your bouquet after the wedding by hanging them upside in a warm, dry place. Or you can even press them in glass. Pinterest can be your friend here.
Get Crafty
Think outside the box and turn your flowers into a piece of jewelry. Or maybe coasters or trays. What about candles? Why not have your home smell like your wedding by turning your bouquet into potpourri? The possibilities are really endless when you get crafty.
MORE: 8 unique bouquet ideas that aren't flowers
However, you decide to use your bouquets after your wedding, just know that it's going to be beautiful, just like your wedding day was.