Because no one wants their favors to be left behind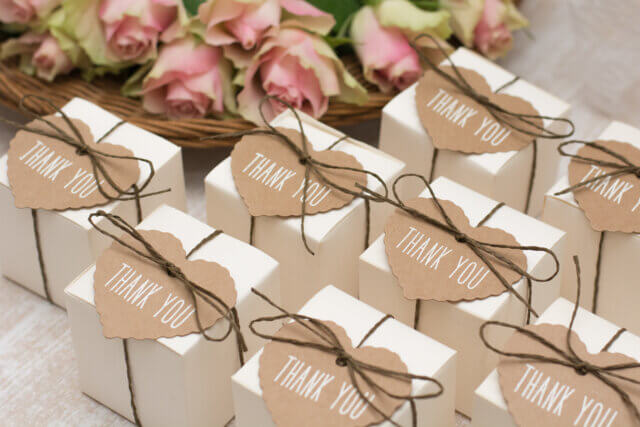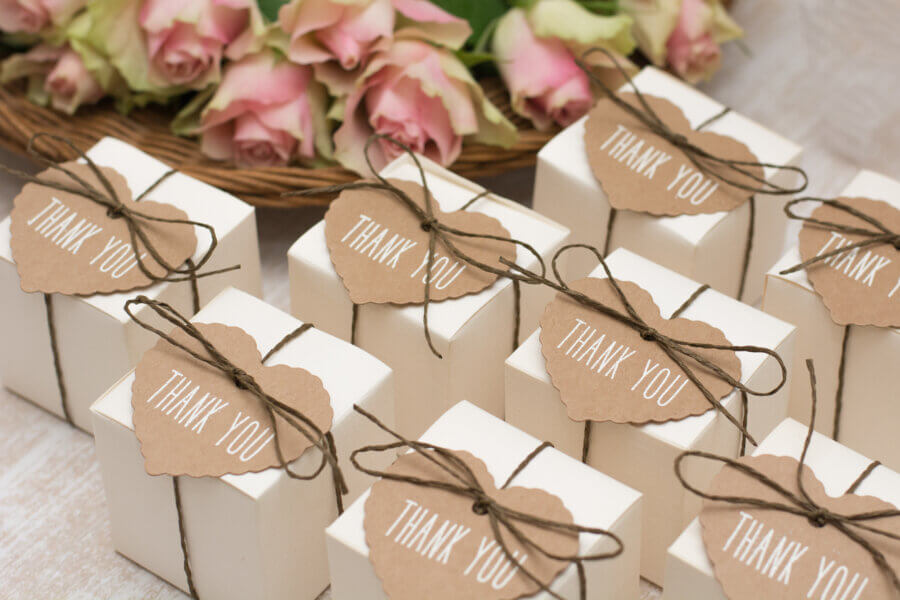 What better way to show your gratitude to your guests than by sending them home the night of your wedding with personalized favors? You want the memories of your wedding day to stay with your family and friends long after the day has come and gone. But where do you start? With so many options out there, we're here to help provide some inspiration so you can choose the most unique favor for your special day! Read on for our top picks of unique party favors your guests will actually want to keep.
Personalized Coffee–  Love will sure be brewing with this favor! For all the coffee lovers out there, consider personalized coffee packets for your guests. There are a ton of websites, such as beau coup where you can choose from a variety of elegant bag colors and designs to perfectly match your theme and décor. Individual coffee packets brew 8-10 delicious cups of coffee, so your guests are sure to think of you fondly each time they brew a cup!
Personalized Deck of Cards- It's all about the luck of the draw! This personalized deck of cards from Shutterfly  is sure to make your guests smile from ear-to-ear each time they break them out for game night. Personalize with a photo of you and your new spouse, your names, or your wedding date. This deck of cards is sure to stir up fond memories for years to come!
Scratch-off Bag- Is this why they say 'for richer or poorer'? Trust us on this one, there is nothing your guests will appreciate more than the chance to win some cash. Find some fun, personalized bags like these from Etsy and stuff them with scratch-offs. Is there a clause somewhere that says if one of your guests wins a million dollars they are obligated to split the winnings with you and your new spouse? That's up to you!
Donations- While donations aren't a physical gift for your guests, choosing to donate to a charity that holds significance to you as a couple is sure to make your family and friends proud. This can be done by placing a card at each seat explaining that in lieu of favors, you've chosen to donate that money towards a charitable cause. Check out this downloadable template you can use from Etsy
Personalized Hand Sanitizers- Let's face it; hand sanitizer has become as valuable as water this year. You can't go wrong with gifting your guests a mini bottle to keep their hands clean, especially when they're personalized! These fancy hand sanitizer spray bottles from Etsy are as chic as they are practical and are sure to be used up by your guests!
 No matter what kind of favor you end up choosing, make sure that it is something meaningful to you as a couple, but that will also leave a lasting impression on your guests. Consider favors that embrace your heritage, your lives as a couple, or experiences you've shared with your loved ones. Don't stress out! So much of wedding planning leads to anxiety but the whole point of favors is to thank your guests in a fun way! Remember that always and know that your guests will appreciate you acknowledging them!