Because let's face it, it is bound to happen.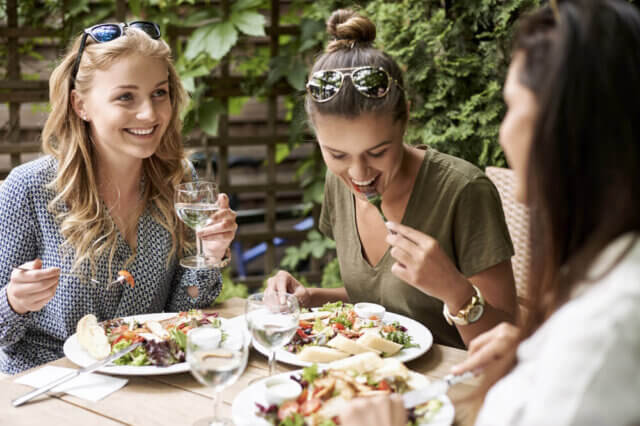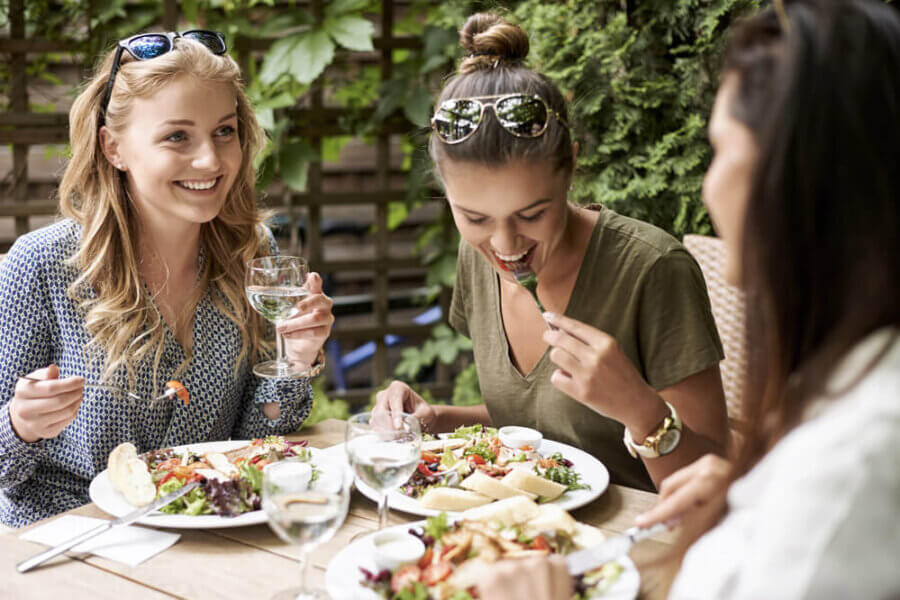 As a bride-to-be, there are many decisions to make when planning your wedding. Arguably one of the most important decisions to make is who do you want standing beside you on your big day? While your bridesmaids are there to support you on your journey to becoming a wife, life can (and usually does) get in the way. Budget anxiety, high expectations, differing opinions, and busy schedules can cause drama for the entire wedding party. So what do you do when you want to please everyone and ensure that your day is a good one? Take a look at our top 3 tips on how to avoid wedding party tension, as well as what to do if it does happen.
1. Compromise
Yes, we know it's YOUR special day. However, when you get a group of girls together there are sure to be a bunch of different opinions on all wedding-related topics. A perfect example is dress preferences. If you have managed to get all of your girls to agree on one style and color, kudos to you! (Seriously, you deserve an award). However, for most, this proves to be a more challenging task. What looks good on one girl, might not suit the girl next to her. So what do you do when you want all of your bridesmaids to look great and feel comfortable while still having control over their wedding day outfits? As the great Maroon 5 sings "It's not always rainbows and butterflies, It's compromise that moves us along." Consider picking the color and allowing your bridesmaids to choose the style that suits them best! There are tons of bridesmaid dress brands out there that offer a variety of different necklines and fabrics in the same color to make mixing and matching a breeze. A couple of online options (to make life even easier) that many BOLI love are Azazie (where you can create an online showroom and share comments on your favorite styles with your wedding party,) and Birdy Grey (which offers every dress for $99 (need we say more?)
It is sometimes inevitable that there is a bridesmaid who is truly unreasonable and unaccommodating. Should tension arise, let your girl know how important your wedding day vision is and work together to find something that everyone can agree on!
2. Be Considerate
When agreeing to be in a bridal party, it comes with the understanding that weddings are expensive. Your big day is most likely going to cost your girls a pretty penny. To avoid your friends having to say "Help me, I'm poor" like Annie from Bridesmaids, be considerate with how you ask them to spend their hard earned cash. Work together with your bridal party and determine what reasonable spending looks like. Try to avoid planning an over-the-top expensive bachelorette party, and don't require your girls to go out and buy a brand new pair of sparkly heels. Instead, allow them to wear a pair that they already own (if they are wearing long dresses, the shoes most likely will not be visible anyway.)
If a bridesmaid comes to you with money woes, sit down with her one-on-one and come up with solutions to ease her worries. Offering to pay for your bridesmaids' hair and makeup can be a terrific thank-you gift and will take some of the financial burden off of their shoulders!
3. Communicate
The girls you choose to stand by your side (and also to help you pee in your dress) are chosen because you truly value the friendship you share. This is something that you don't want to lose sight of should the going get tough with one or two of them in the months, weeks, and days leading up to your wedding day. Bridesmaids play a very important role, and while it is necessary that you communicate your expectations and any help you may need from them, it is important to do so without coming across as controlling.
Group chats are a great way to keep everyone informed in one place, but try to keep your texts and requests to a minimum. No one wants an overflowing inbox and it is easy to miss important information this way. To avoid any miscommunication, (because we all know texts can be misconstrued from time to time,) consider picking up the phone and calling your girls. Being direct and polite will go a long way. If you feel someone isn't doing their part, communicate honestly. But don't forget to question yourself and your expectations before you point any fingers!
Thank You for Being a Friend
At the end of the day, remember that your bridesmaids are your closest friends and family members and they are most likely making sacrifices to be there for you on the best day of your life! A little goes a long way in showing your appreciation, which ultimately avoids any unwanted tension. Keep these tips in mind on your journey to the altar! Happy planning, Brides!