Need help planning your wedding? These questions will guide your decision to choose the best planner.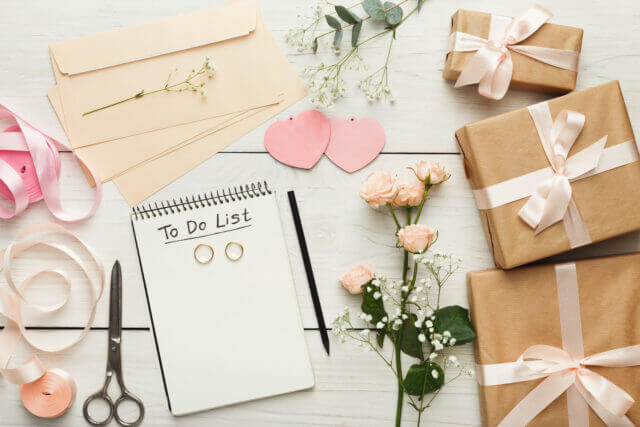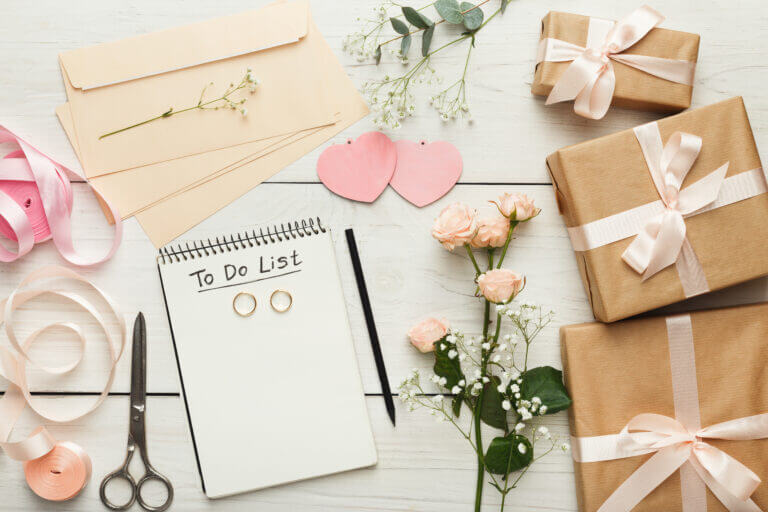 If the thought of planning your entire wedding is really stressing you out, there is always the option of hiring a wedding planner. Someone who will field all of those phone calls, make all of those appointments and worry about all of those little details that you may not have time to deal with. Choosing the perfect wedding planner might be adding to your stress, but don't let it! Brides of Long Island is here to help. Not only do we have amazing preferred vendor wedding planners, but we'll help guide you to choose the right person for your day. Here are 19 questions to ask when hiring a wedding planner.
1 – Are you available for our date?
2 – How much are your services?
Pretty straight forward question. Some may charge a flat rate for their services (similar to other vendors), while others may charge a rate for different things they need to do.
3 – What's included?
Just as with the pricing, you should find out what's included with the services, ie. phone calls to vendors, meetings with vendors, etc. Is the dress rehearsal included? Bridal shower, etc.
4 – How hands on do I need to be?
If you're the type of person who just wants someone else to handle everything completely, you'll need to find a planner who can do it all for you.
5 – How hands on can I be?
And just like the bride who wants to give away all of the responsibility, you may be the bride who wants to still hold some power and decision making. So, you'll need to find a planner who will work alongside you to plan.
MORE: 6 reasons why you should hire a wedding planner
6 – I just need a little guidance. Can you do that?
And if you're the bride who wants to plan but just doesn't know where to start, find a planner who can guide you through the process each step of the way. (Oh, and make sure you turn to the BOLI Facebook family!)
7 – Will you be there the day of my wedding?
If you need a day of coordinator to make sure everything goes smoothly, ask this question when hiring a wedding planner.
8 – Do you have a list of vendors you prefer to work with?
9 – How many clients do you take on at the same time?
10 – How long have you been a wedding planner?
MORE: 8 Tips to Help Throw a Backyard Wedding
11 – Do you have any references or reviews?
12 – Have you worked with our vendors/venue before?
Ask this if you have already booked some vendors and/or your venue, and you just need someone to coordinate contracts, phone calls, planning, etc.
13 – How do you handle paying for the vendors/venue?
For example, do you pay the planner who then pays the vendors? Or will you still need to pay the vendors directly?
14 – Can you make my wedding vision come to life? And how would you plan to do it?
If you have a specific vision you've been dreaming about for your wedding, ask this up front. Ask specifics about how they would plan to execute your vision.
15 – Do you provide honeymoon planning?
If you plan to take a honeymoon, it's worth it to ask up front. They might be able to help or recommend someone they work with.
MORE: I'm Not A Bridezilla, I Just Know What I Want
16 – Will it be you I'm working with or someone else in the company?
17 – How often do you check in with brides throughout the planning process?
18 – What sort of backup plans do you have in the event of XX?
XX means anything – a vendor cancels, there's bad weather, you need to change the date, etc. And definitely ask if they have a backup plan if they get sick or have an emergency the day of your wedding.
19 – What is your refund or cancellation policy?
After you meet with each possible wedding planner, compare notes on each one. Find someone who you are comfortable with and who you jive the most with. Since you are leaving the fate of your wedding day in their hands (or most of it anyway), you want to make sure you choose the very best one for you. Someone who can bring your wedding vision to life and make your wedding day the best day ever!
Treat yourself to something cool from the BOLI store.