Have fun with your besties with these photos on your wedding day.
There are so many must-have photos when it comes to your wedding day. After family group shots and standard couple photos, it might be easy for you to forget to have fun with your bride tribe. When you meet with your photographer to go over your photo list, make sure you include these 16 must-have photos with your bridesmaids.
1. Getting Ready Outfits
Whether it's matching robes or pajamas, or just those classic button-down flannel shirts, make sure to get a group shot of everyone in their getting ready outfits. Bonus points if your hair and makeup is done while you're dressed down.
2. One on One Shots
In all the hustle and bustle of the morning, you might forget to single out your besties for one-on-one photos. Make sure to put this on your photographer must have shot list.
3. Zipping Up the Dress
Or any help getting into your dress. Sure, you may want to have your mom help you, but it's fun to be surrounded by your bridesmaids too. Who says you can't have both?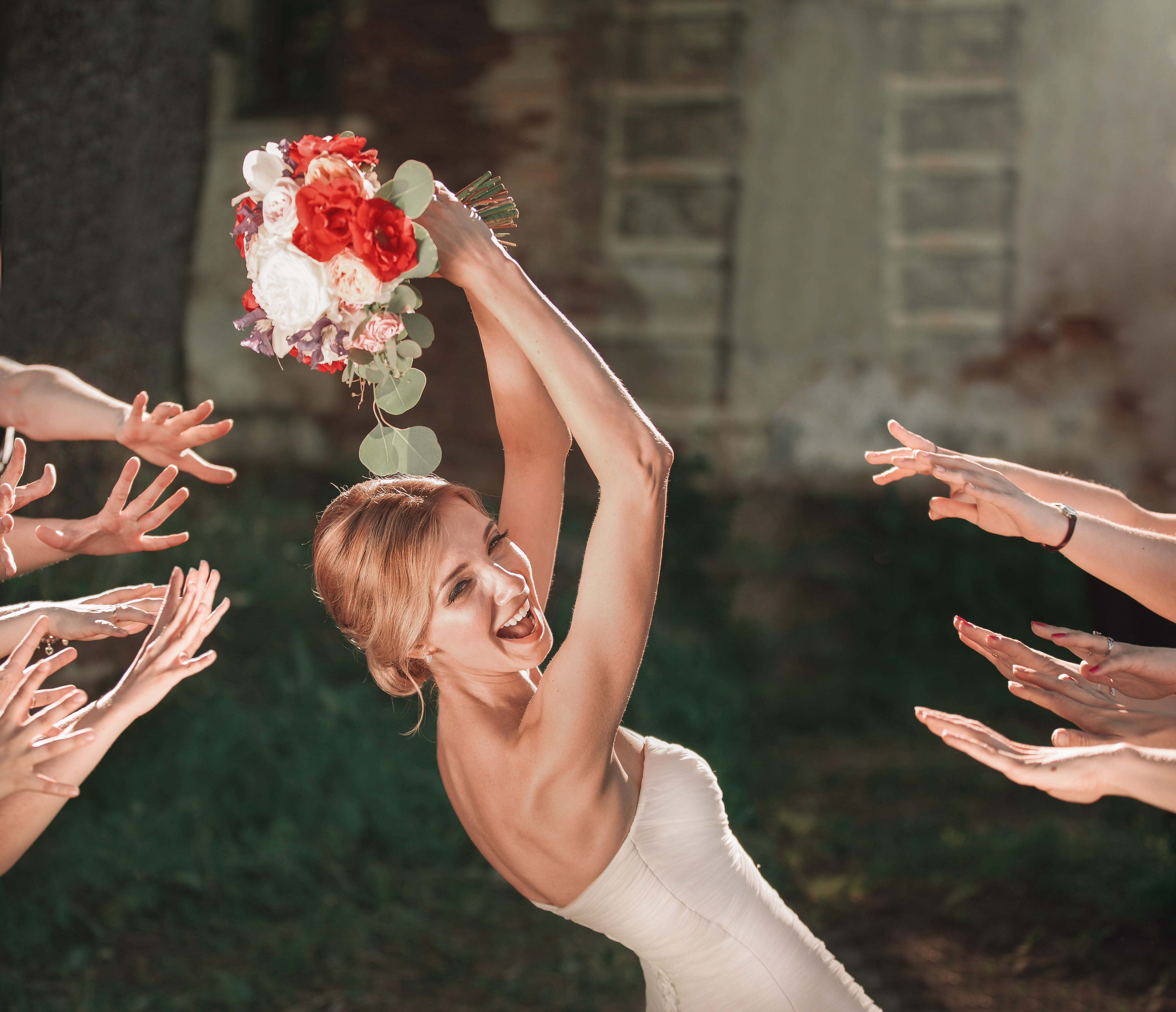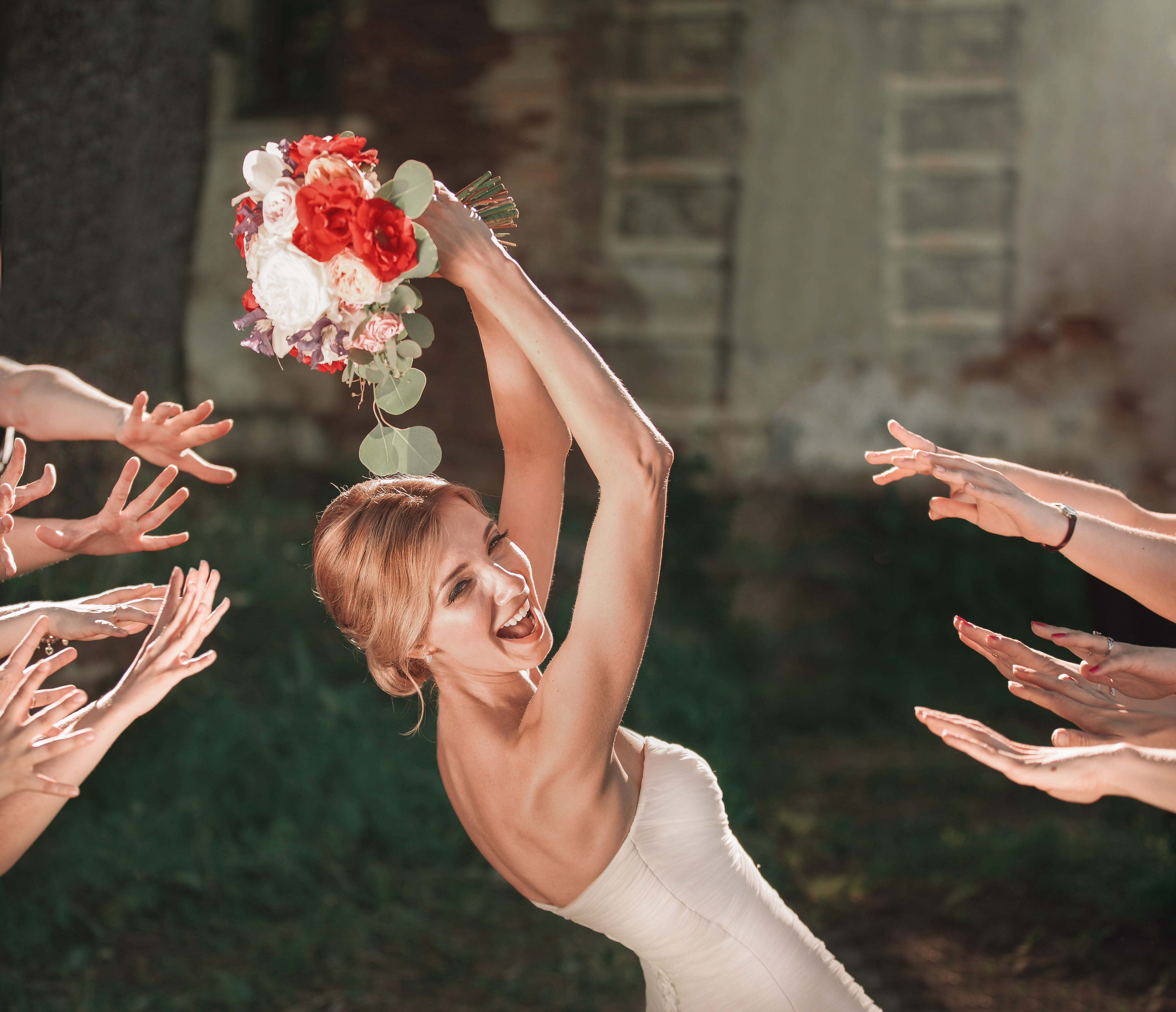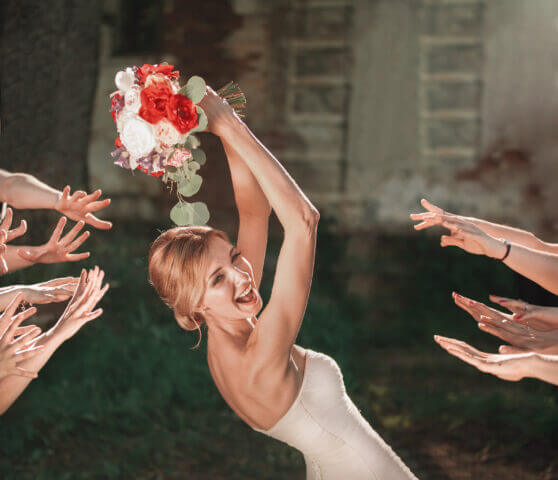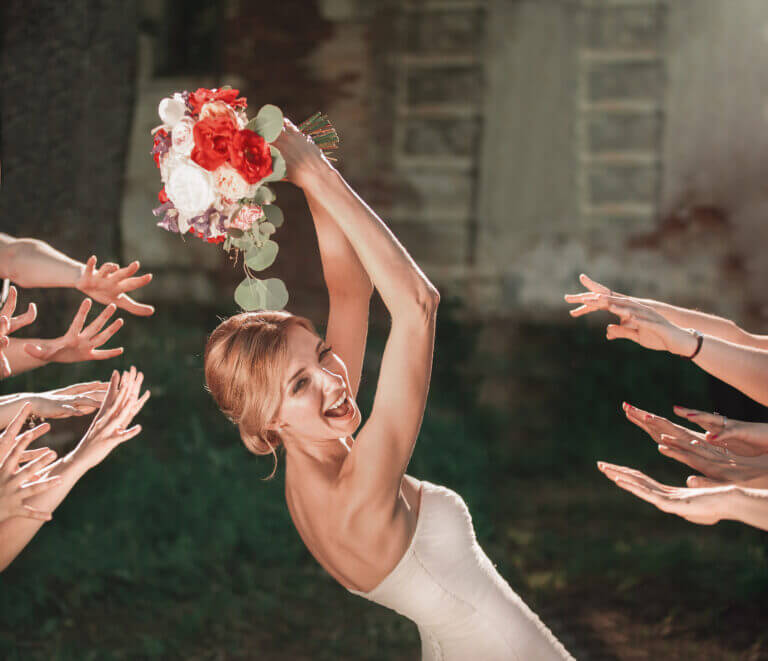 4. Bouquet Toss
OK – hear us out! While the whole bouquet toss ritual might be antiquated, it's fun to pretend right? Have your girls gather behind you and pretend to toss that bouquet to them. It makes for a fun action shot.
5. Bridesmaid First Look
Sure, you've heard of a first look with the groom or even the father, but why not get your bridal party in on the action. Put on your dress in a different room, and capture the moment when your bridesmaids see you for the first time.
MORE: 22 of the Best Photo & Video Vendors on Long Island
6. Cheers!
Pop some bubbly and put those glasses together for a toast. Capture the glasses or the group of you clicking the glasses for a fun photo opportunity.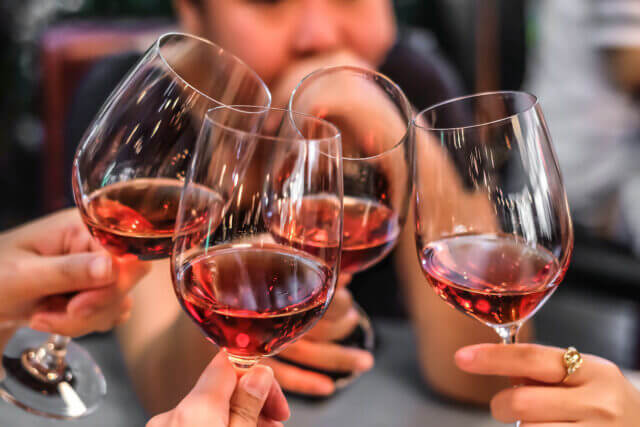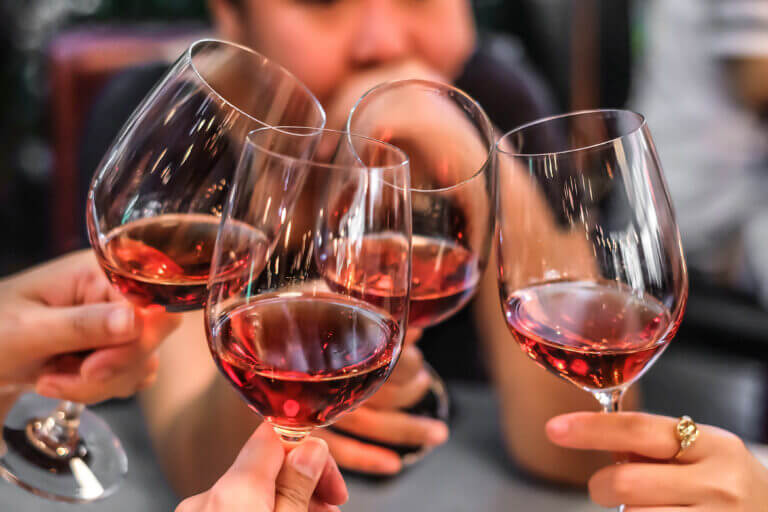 7. All Dress Photo
Before everyone gets dressed, have your photographer snap some photos of your dress hanging up with the bridesmaid dresses.
8. Being Silly
Shake all that stress away and just be silly with the girls for a few minutes. Capture those moments when you are all laughing and just genuinely enjoying being the moment.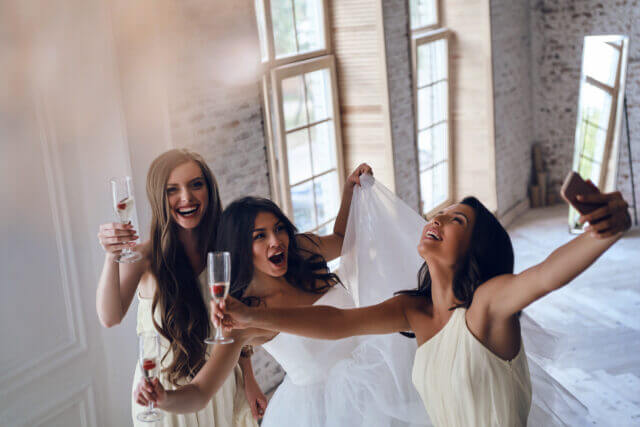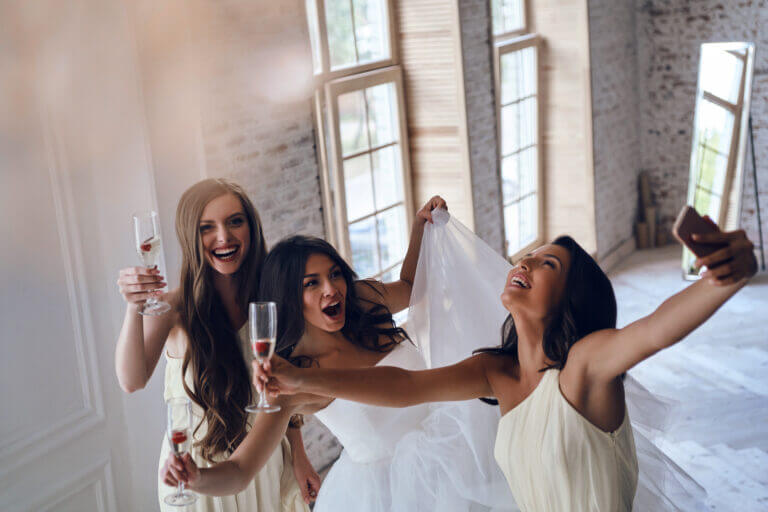 9. Before & After
Strike a pose in street clothes or your getting ready clothes. And then strike the same pose all dolled up in your gowns. The before and after image makes for a fun memory.
10. Reception Entrance
Since the bride and groom walk in last, make sure to ask your photographer to get photos of the bridal party entrance to the reception.
11. Dancing
Grab your bride tribe and rock out on the dance floor. Make sure to pose for the camera as you dance to your favorite songs.
12. Bridesmaids with the Groom
Have your bridesmaids surround your groom for a fun photo. Turn the tables, and have them hold him up (similar to when the groomsmen hold the bride!).
MORE: Bridesmaids Photos That You Absolutely Need
13. Flower Shot
Make sure to get photos of your bridal party with their bouquets. Either go all hands in or hold them up in the air. Either way, it's good to focus on the beautiful bouquets.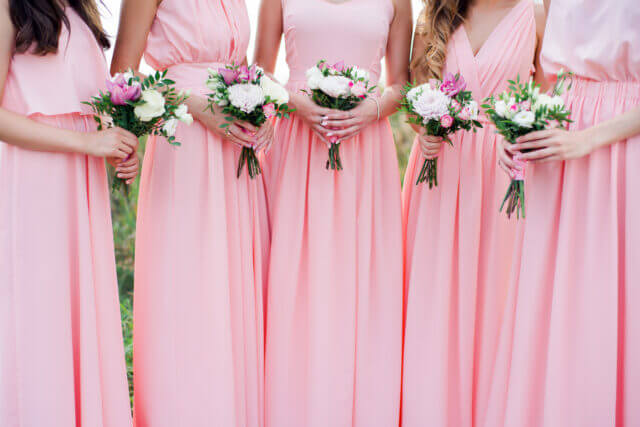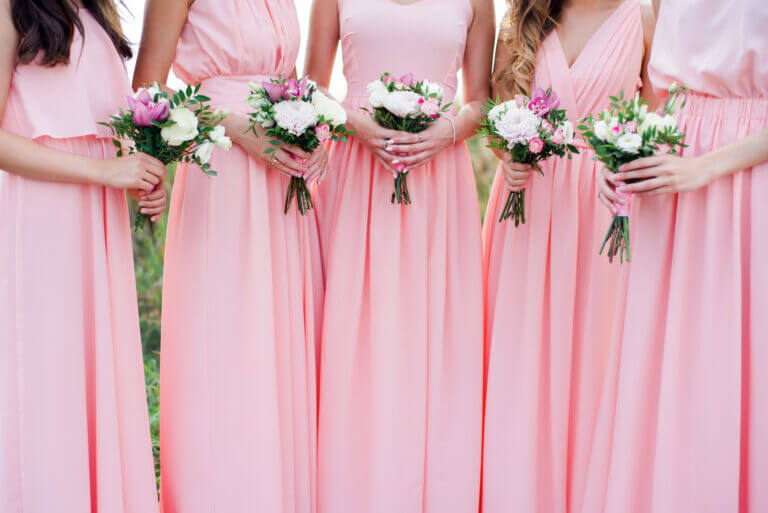 14. Flower Girl
If you have a flower girl, don't forget to include her! Have your bride tribe surround her and get her ready. Put flowers in her hair, hold her hands, get her pedals ready. Anything to make her feel special.
15. Ceremony Reaction
Everyone loves to see the groom's reaction as his bride walks down the aisle. But what about your besties? They may shed a tear too. Have your photographer snap some shots of them during the ceremony as you say your vows. Their reactions will be forever captured in the photos.
16. Bubbles or Flower Petal Toss
Have your bridesmaids blow some bubbles or toss rose petals up in the air as they surround you and your groom.
Whatever photos you want, make sure you add them to your photographers 'must-get' shot list. This way, nothing gets left out.