Wedding planning can be stressful, so make proposing to your bridal party fun!
Choosing who stands by your side as you marry the love of your life may be a simple choice. But how you ask them can be a whole other story. We here at Brides of Long Island know the stress of wedding planning, so asking your bridal party to be by your side should be fun and stress-free. Besides, these are the ladies (or gentlemen) who will not only be there to pamper you on your big day, but will also be there for every step of the planning. Here are 12 ways to propose to your bridal party that are sure to be a hit.
Gift Boxes
What better way to ask someone to be in your bridal party than creating personalized boxes with a note or message? You can get as creative as you want. Perhaps you want all of the same boxes for your bridal party, or maybe you want to make each unique with something meaningful to your relationship. Either way, it will be fun to put them together and the perfect way to propose.
A Delivery
Think flowers, balloons or a gift basket. Send them to their home so they aren't surprised or embarrassed at work. And obviously, include a cute note proposing to them.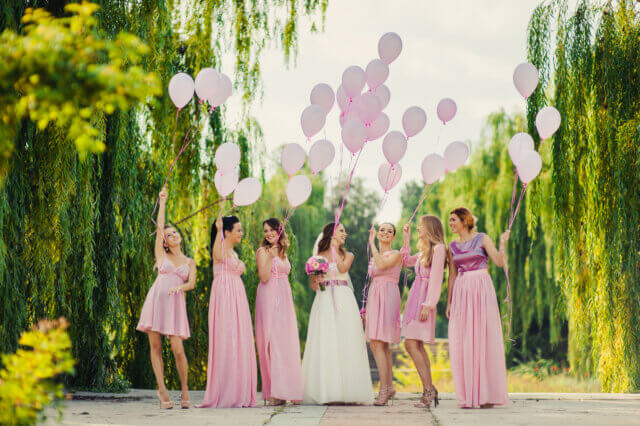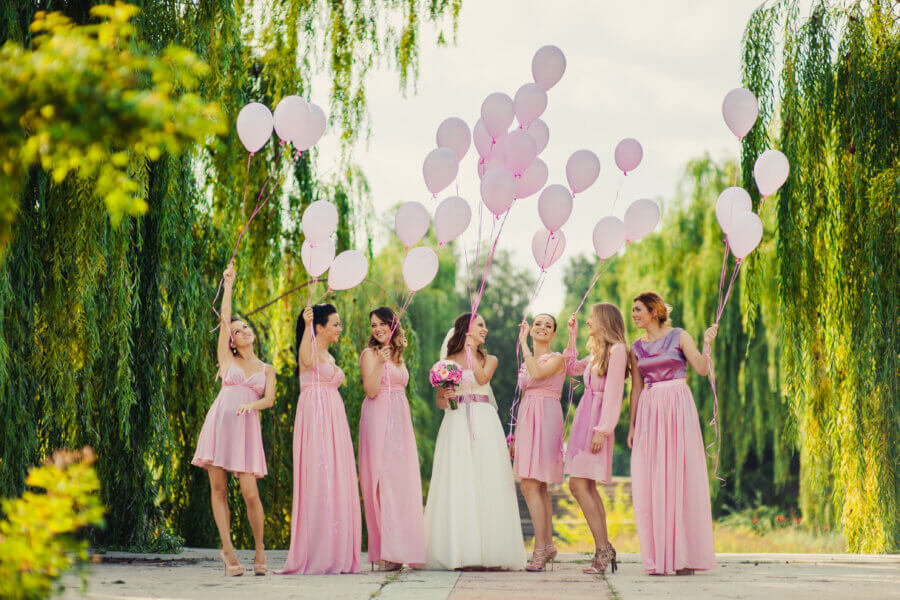 Singing Telegram
Hear us out. It doesn't necessarily have to be a singing telegram (though it might be fun depending on the type of friends you choose), but it could be a dedicated song while you're seeing a cover band at a bar. Or if you're out to dinner where there's a singer, have them come to the table and sing a song proposing to your bridal party.
MORE: Bridesmaids Gifts They'll Actually Love
Written on a Plate at Dessert
Just like when they write happy birthday on a plate of delicious chocolate cake, have the staff at your favorite restaurant write 'Will you be my bridesmaid?' on a dessert plate. This works one-on-one or in a group setting. Plus, there's cake.
Something Personalized
It could be fun to personalize something, asking your friends to be in your bridal party. Perhaps their favorite wine with a fun label of the two of you? Or maybe a bracelet or a mug? A picture frame is something else that is really personal, because it shows them how important their friendship means to you.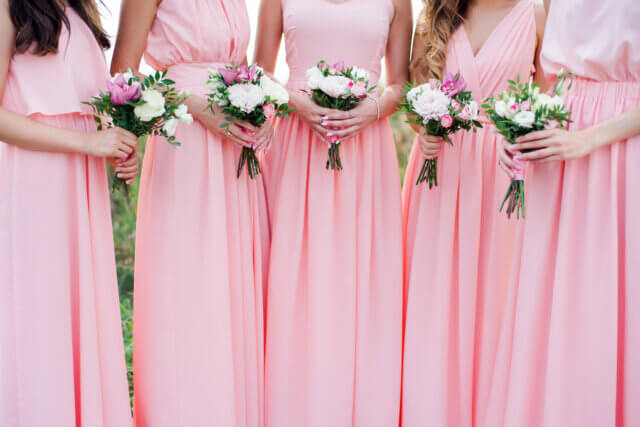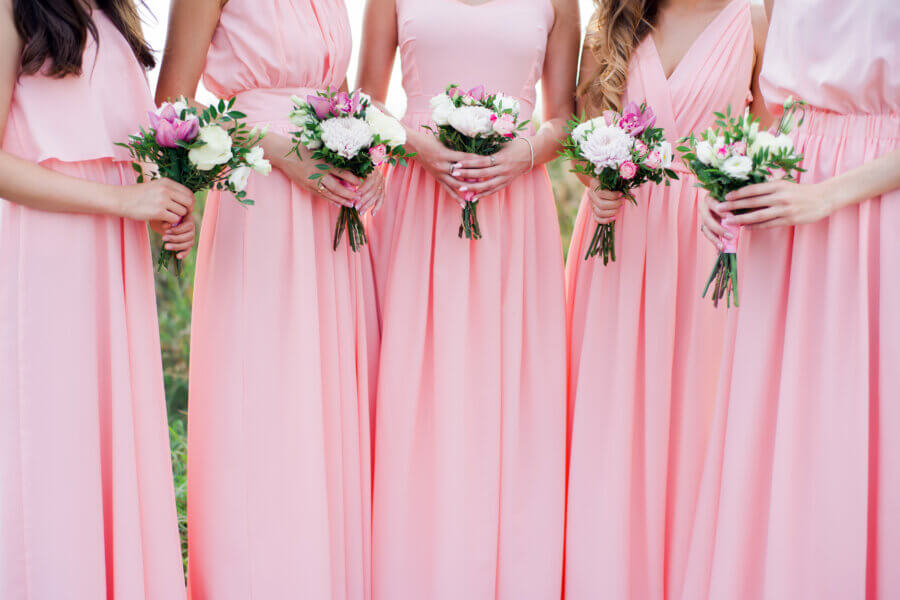 Get Down on One Knee
If your friends are goofy and silly, why not put a ring pop in a box, get down on one knee, and propose?
MORE: 3 Tips to Avoid (and Handle) Bridal Party Tension
A Puzzle
Create a custom puzzle online and have them put it together to spell out 'Will you be my bridesmaid!' (or maid of honor, or man of honor!)
An Escape Room
Plan a fun night out to an escape room. Work with the venue ahead of time to try and make it about wedding planning, with a message at the end asking them to be in your bridal party. Can't find a venue to personalize it? Create your own fun escape room at home!
Host a Dinner or Brunch
Take your friends out to dinner or brunch and ask them all at once. Then get some cocktails to celebrate and start planning all of the fun events leading up to the wedding!
MORE: Where to Buy Bridesmaid Dresses Online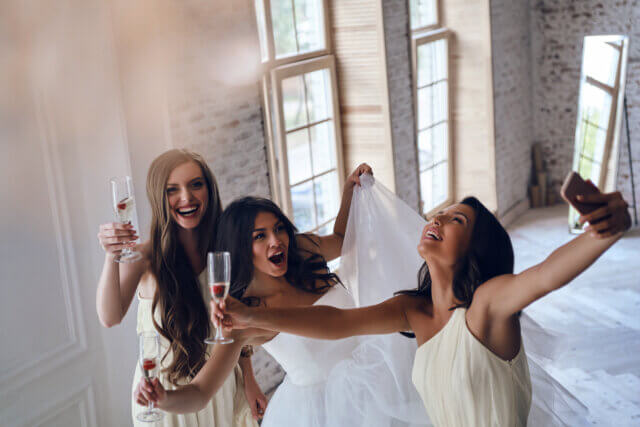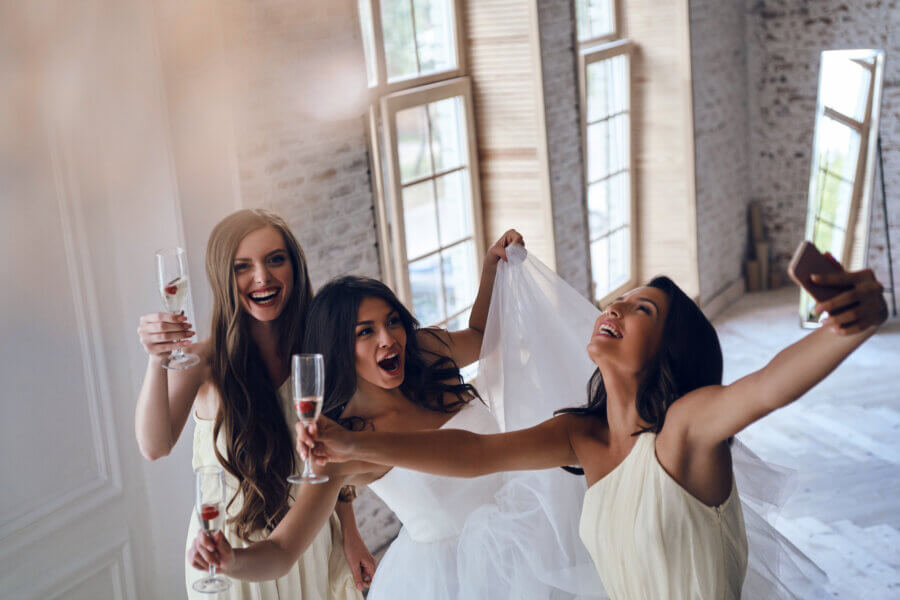 A Letter
If you're a writer, put your pen to paper and work some magic. You can certainly email too, but a personalized, handwritten letter talking about your friendship, how important they are to you, and why you want them by your side is something they can keep forever. Bonus points if they cry.
Bake for Them
Who doesn't love treats? Bake them some cookies, cupcakes, brownies, or even a cake. Write out the question, 'Will you be my bridesmaid?' Then enjoy the sweets! If you're not a baker, there are plenty who can personalize treats for you.
The Good 'Ol Fashioned Way
Not into all of the pomp and circumstance? Maybe you really don't want the stress of asking them. Maybe your bride tribe is so chill, they don't care about how you do it. All they care about is being there for you on your special day. Just having a casual conversation while you're out or picking up the phone will be perfect.
However you decide to propose to your bridal party, just remember your friends are your ride or dies, so they will be thrilled just to be a part of the planning and events!
Want to get your bridal party something cute from the BOLI Store? Check out the bridesmaid shop!