Your father-daughter dance doesn't always have to bring tears to people's eyes.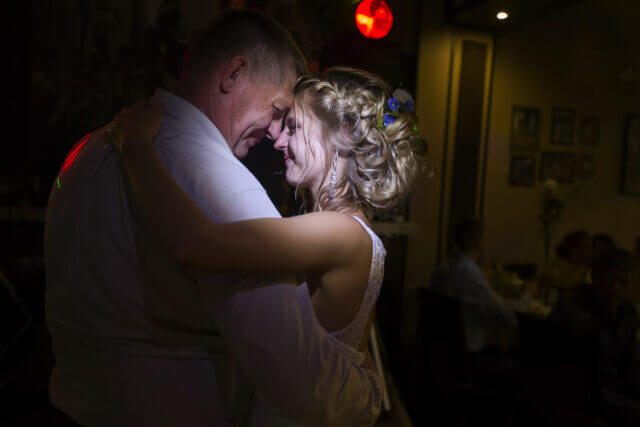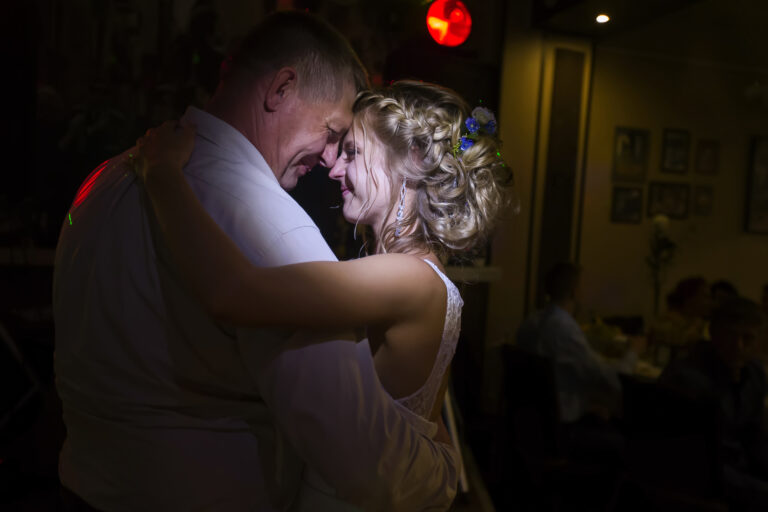 Is just the thought of dancing with your father on your wedding day bringing tears to your eyes? It doesn't have to be sad though! Sure, you're daddy's little girl, but you don't have to get that ugly cry face on such a happy day!
While there are a whole bunch of sappy songs out there, there are tons of songs that aren't! Before you start scouring Spotify or asking Alexa for non-sappy father-daughter dance songs, take a look at this list. The experts at BOLI have compiled 12 non-sappy father-daughter song ideas.
"Brown-Eyed Girl" by Van Morrison
"Father and Daughter" by Paul Simon
"God Only Knows" by The Beach Boys
"Here Comes the Sun" by Beatles
"How Sweet It Is (To Be Loved By You)" by Marvin Gaye
"Isn't She Lovely" by Stevie Wonder
"Just the Way You Are" by Billy Joel
"My Girl" by Temptations
"Perfect Fan" by Backstreet Boys
"Stand By Me" by Ben E. King
"Sweet Child O' Mine" by Guns N Roses
"You Are the Sunshine of My Life" by Stevie Wonder
MORE: 21 Perfect Songs for Parent Dances
The list is truly endless! If these songs aren't your cup of tea, just think of songs that are special to you and your father. Maybe he took you to your first concert – choose a song by that artist. Maybe there's a fun song you used to dance too when you were a child with him. There are no rules when it comes to father-daughter dances. It doesn't matter if it's fast or slow. This is your wedding and your rules. If you want to jam out to a rock or pop song for that father-daughter dance – go for it!
MORE: 7 Entrance Songs Guaranteed to Get the Party Started
And if you're still at a loss to pick the perfect song, check with your DJ! They are sure to have great suggestions for you.