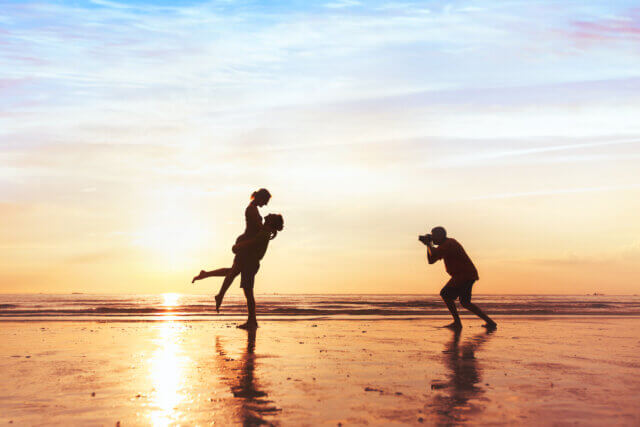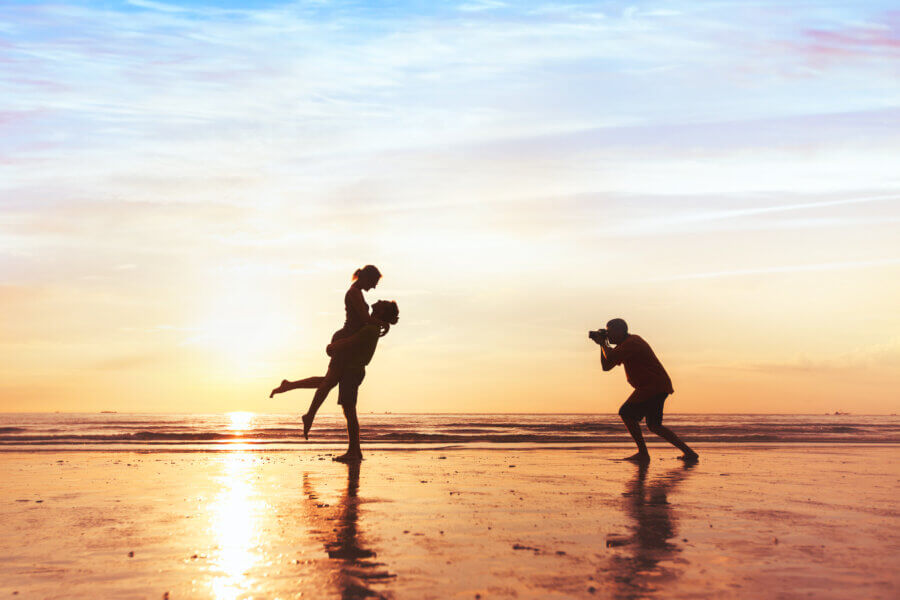 The Island is filled with beautiful sites to make your engagement photos special.

Once you start to come down from your high of getting engaged, it's time to start thinking about wedding planning. But why not extend that excitement a little bit with engagement photos?
Usually, when you hire a photographer, they will offer engagement photos are part of whatever package you go with or give you a discount. This is the perfect opportunity to not only get used to taking professional photos, but also get used to the photographer and see how everyone will work together.
But where to take the photos may leave you with even more stress! If your photographer doesn't have a suggestion for you, and you have no idea where to start, don't worry, Long Island is filled with hidden gems and beautiful grounds. From parks to fields, below are 11 places to take amazing engagement photos.
Sites That Require a Permit
Argyle Park – Located in Babylon this park has a lake a beautiful waterfall, making for a great backdrop for all your photos. If you're a Babylon Village resident, there is no fee. If you're not a resident, there is a $100 fee. Either way, you need to fill out a permit application to take photos here. Click here to download the form.
Bayard Cutting Arboretum – This 'museum of trees' is filled with spots to make your photo session memorable. There is a $200 fee for 1.5 hours on the grounds. There is also an $8 fee to park. Photo sessions start at 11 a.m., with the last one starting at 2 p.m., and are first-come, first-serve. Click here to download the permit application.
Lake Ronkonkoma – The lake and view is perfect for fall photos. Since it is a Suffolk County park, there could be a fee and permit might be required. You can find out more information here.
Old Westbury Gardens – Lush flower gardens, tree-lined walks and the grand architecture are the perfect setting for event photography. A permit is required for portrait and wedding photography. Sessions are 90 minutes long, and additional time is available. Fees are based on the day of the week, as well as the time of day. Session availability is limited. Email weddings@oldwestburygardens.com with a requested date and time for more information.
Planting Fields Arboretum – These picturesque grounds are located in Oyster Bay and would be the perfect location for your engagement photos. A permit is needed and costs $100. Photos inside the Camellia House, which is extremely limited, run $300. There is also a parking fee. You can find more information here.
Sands Point Preserve – The former Guggenheim Estate is the perfect backdrop for your photos, but can be a bit pricey. Outdoor photography, with approved locations ahead of time, runs $350 for a two-hour session; while indoor photography at the historic Hempstead House is $450 for a two-hour session – this also includes a third hour for outdoor photos. Click here for more information and to contact the preserve.
Sunflower Fields – The East End has great farms – so why not check out a sunflower field for your engagement photos. Waterdrinkers Farm allows photos for a small fee of $25/hour. Click here for more information.
Sites Do Not Require a Permit
Islip Grange Park – Located in Sayville this park might be the perfect location for you. It has historic buildings, such as a church and a barn, a field and more. And the best part, you don't need a permit and there is no fee to take photos here.
Jones Beach State Park – Miles of sandy beach, a beautiful boardwalk and the famous water tower, this could be the perfect backdrop to your engagement photos. Since it's a state park, you shouldn't need a permit, but could pay a fee for parking. You can click here for more information.
Lighthouse at Robert Moses – This western most point of Fire Island offers almost five miles of beach, beautiful, hidden paths and, of course, the lighthouse. Since this is a state park, you shouldn't need a permit, but could pay parking fees. You can click here for more information.
Port Jefferson – Downtown Port Jeff or 'Down Port,' is a great place to take photos. From the small beaches, to the docks and shops along Main Street. You shouldn't need a permit, but make sure you aren't on private property along the shore. Click here for more info.
If you're still at a loss, or don't want to pay a fee or get a permit, you can get creative. Perhaps you or a family member or friend have a large yard. Maybe you live near a park or trail that you can take photos in. You could even check with your wedding venue and see if you can use their grounds during off hours for your engagement photos.
No matter where you go, remember to just have fun and enjoy this time together!