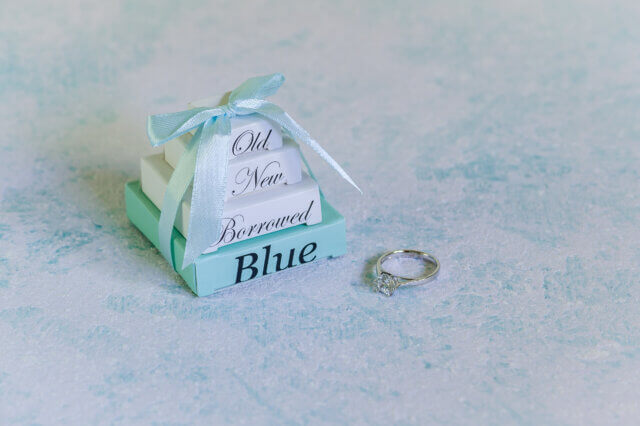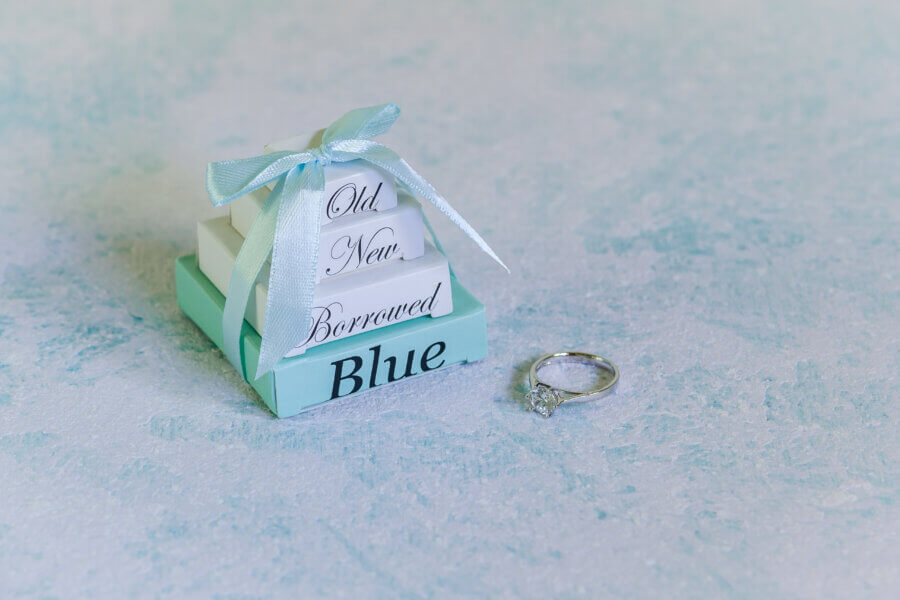 Think outside the box when it comes to your something borrowed item!
You've got your something old, something new and something blue covered – but you're stumped on your something borrowed! While some brides may not care about this old traditional saying, others seek to find the most perfect items to have on their wedding day. But some may be searching high and low when it comes to the something borrowed item.
There are so many options when it comes to borrowed things. There are traditional things and then there are things that you may have to think outside the box. Below are 10 ideas for your something borrowed.
Traditional
Jewelry – Your favorite grandmother/mother/aunt/family member either gave you or left you a ring, necklace or any other piece of jewelry. This is not only checking off your something borrowed, but is also keeping your family member, whether they are alive or have passed, close to you on your big day.
Wedding Dress – You can restore a dress from your family member or friend. If it's not your style, you can redesign it. Or maybe even get a piece of the original sewn into your own dress. Or use it for the ceremony and change for the reception (or vice versa). The possibilities are endless when it comes to a borrowed dress.
Veil – If you were on the fence about wearing a veil at all, it might be a deciding factor if you can make it your something borrowed. Some brides wear the veil the whole day, while others wear it for the ceremony. Either way, veils can certainly get pricey, so if you have a friend or family member that will let you borrow theirs, it's a home run.
Shoes – Some people only wear their wedding shoes once. If a friend or relative had great wedding shoes that are just sitting in their closet, and they happen to be the same size as you, see if they'll be your something borrowed.
Hairpiece – A sparkly comb, a headband, clip or tiara. Any hairpiece you can think of, I bet someone in your inner circle has one from their wedding, or even just from their fancy nights out. This is a great way to make your hair really stand out from the ordinary, and cross the something borrowed off your list.
Outside the Box
Wedding Song – Give a nod to your parents, future in-laws, grandparents, and dance your first dance as husband and wife to their wedding song. It will be something they'll always remember, and probably bring on even more waterworks if you keep it a surprise!
Venue – Hear me out. As more brides are having backyard weddings, why not borrow the yard of a friend or relative who has a larger yard that can host a party? Obviously, you would do all the work of planning and 'return' the yard to pristine condition.
Reading or Poem – If you're not going a traditional route of a church wedding with the typical readings, you may want to get creative with what passage or poem or song is said during your ceremony. Perhaps you have a bestie or relative who loves to read. See if they have a book you can borrow that might have something to be read during your nuptials.
Décor – Think card box, bird cage, photo booth items, centerpieces, easel for table settings, basket for flip flops – anything you can think of that you might need to decorate your venue. The little things that add up quickly. There's bound to be someone in your inner or outer circle that can lend you something to make your day special.
Cake items – Your cake knife or even your cake topper can be borrowed. Or maybe just a decoration for the cake.
Whatever you decide to make your something borrowed, try and make sure it means something, not only to you but the person you're borrowing from. If you're still having trouble deciding, speak with your loved ones, they're bound to come up with something to incorporate during your big day to make it special and perfect.